There are 235,500 more people employed in Australia than at this time last year, but most of them probably didn't find jobs on farms or in a clothing store.
The agriculture sector lost 29,000 jobs in the past year -- almost nine percent of the entire industry -- according to labour force data published by the Australian Bureau of Statistics on Thursday.
Retail followed as the second fastest shrinking sector, losing 19,500 jobs.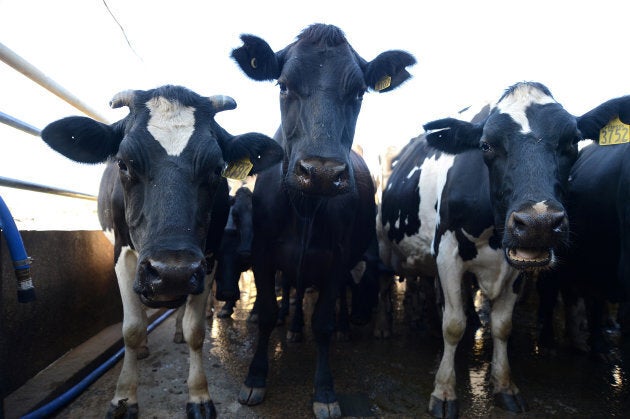 The new figures poke holes in Deputy Prime Minister Barnaby Joyce's suggestion young people should all move to the country to find affordable houses. Agriculture and retail are two of the biggest employers in the nation's regional areas, and losses there have follow-on effects for entire communities.
Some of those job losses can be attributed to a global oversupply of dairy and a slash in the farm gate milk price, which have led to Australian dairy farmers leaving the industry in droves. A push by Australian dairy farmers and a highly publicised campaign lead to a spike in the sale of branded Australia dairy products, but failed to see a recovery in the industry.
Meanwhile, greater efficiency and new technologies -- such as these self-driving tractors -- mean fewer labourers are needed across the board to produce crops and manage livestock.
Retail continues to be one of Australia's biggest industries, employing 1.2 million people, but bricks and mortar stores are struggling to compete against their international online counterparts. Forecasts for the sector have continued to drop with the anticipated arrival of online retail giant and so-called "country killer" Amazon to Australia in 2018, and with it the promise of lower prices and faster delivery times, which analysits predict will lead to more store closures across Australia.
But if you're a barrista you're in luck -- jobs in accommodation and food services grew by 42,800 since May last year.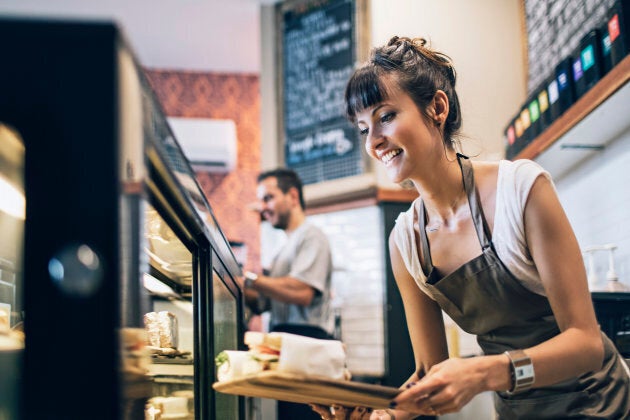 So are we just drinking more coffee and eating too much avocado on toast?
Economist Stephen Koukoulas believes that is part of it -- but it's not just us doing all the munching.
"Tourism has been booming, so it is both international and domestic tourism which have been very, very strong," he told HuffPost Australia.
"But it's also about Australians having a bigger propensity to go out eating than to cook at home. It's a change in consumption patterns that the current society is imposing, which is a continuation of a trend that has been happening for some time."
The number of people working in professional services -- that is, lawyers, accountants and the like -- has grown more than any other sector, accounting for almost a quarter of all new jobs in the past year. But those jobs are concentrated in the major centres, particularly in NSW, Citibank economist Jane Clapcott points out.
Interestingly, manufacturing has also grown in the past year, despite the highly publicised "death" of Australia's car manufacturing industry.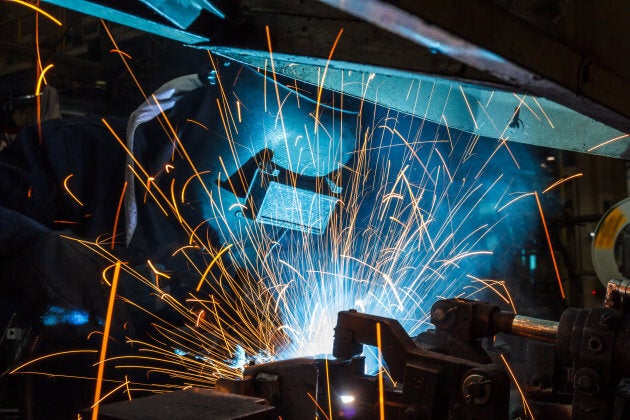 By early next year, all car manufacturers will have closed their doors in Australia, but Koukoulas says this has hidden an overall recovery in the industry, which he attributes to the low Australian dollar. The dollar has been sitting at around 75 US cents for several months.
"(Manufacturing) is still four times bigger than agriculture in terms of its contribution to the economy," he said.
The industry, which employed over 1 million people throughout the 1980s and 90s, fell to an all-time low of 845,900 employed in November 2015, but has been growing steadily in the last 18 months to reach 903,700.
"Manufacturing has been declining over many, many years and that was going to run its course at some stage and perhaps this is it," Koukoulas said.
Mining has also made a small but significant recovery after the loss of almost 50,000 workers since the end of the mining boom in 2013, with 2,600 new jobs in the past year, but over the long term the biggest increases have come from health care and education.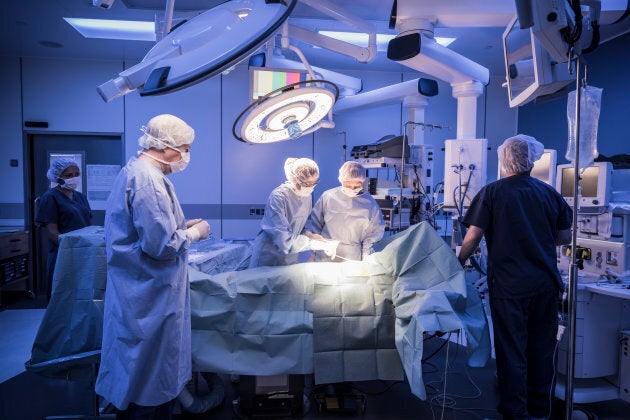 At 1.6 million employees, health care is Australia's biggest employer.
Our aging population, medical advances and the rollout of the government's flagship National Disability Insurance Scheme (NDIS) mean that is a trend that's set to continue, with analysts predicting health care will employ 16 percent of the workforce within a few years.
ALSO ON HUFFPOST AUSTRALIA