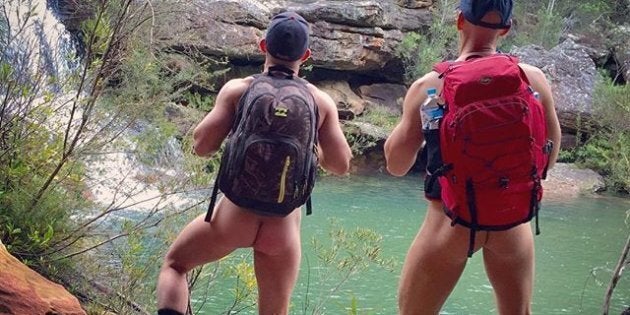 There just aren't enough days in the calendar year. June 21 alone was World Refugee Day, World Giraffe Day, World Productivity Day and World Yoga Day. Yes, that's a lot to keep up with.
What's interesting however, is that awareness and activist days that encourage participants to strip of and get involved without the interference of clothing are not only popular, but many are also international affairs. Here are some of the best international naked days to get you inspired to get in touch with nature in a creative way.
Heading out for a bush walk on World Naked Hiking Day could result in you seeing a very different bear 'bare' in the woods. The international day takes place on June 21 each year and encourages people to get in touch with nature in a uniquely natural way. So whether you like rainforests or bush tracks, it is advisable to be extra alert around the Winter Solstice each year. You might see more than typical wildlife out and about.
World Naked Bike Ride is an international event in which participants take part in a group bike ride, completely naked. The dress code is "bare as you dare" meaning that there is no mandate as to how much, or how little skin should be exposed during the ride. The nakedness, of course, is the distinguishing feature between the naked ride and other international cycling events. The first official Naked Bike Ride was held in 2004, and since then, the event has spread to 17 countries around the globe including the U.K., Hungary, Paraguay and right here in Australia.
No Pants Subway Ride started back in 2002, when seven all male participants took a train seven stops on New York City's subway. They pretended not to notice each other and claimed they simple 'forgot' their pants that day. Since then, the day has grown into an international celebration of silliness, where groups of people board train systems around the globe, without pants, all in the name of having fun.
World Naked Gardening Day
is the delightful combination of two different types of nature. Each year on the first Saturday of May those with the world's greenest thumbs step into their gardens minus their clothing, all in the name of promoting a livable environment and healthy body image. 2017 was the 13th annual World Naked Gardening Day, and people all over the world got involved, bumming around all over the place.
There is even our very own home grown naked event that delves into Aussie athleticism and promotes appreciation for our beautiful beaches.
Naked Olympics, Australia
This year's Naked Olympics was held in March in Byron Bay. It was moved from its original venue of Noosa in Queensland because it is illegal to go commando on the Sunshine State's beaches. The event sees about 600 people participate annually in activities that range from tug of war, to naked swimming and even marathon events. With all that exposed skin and radiant sunshine, there has never been a more important time to slip, slop, slap.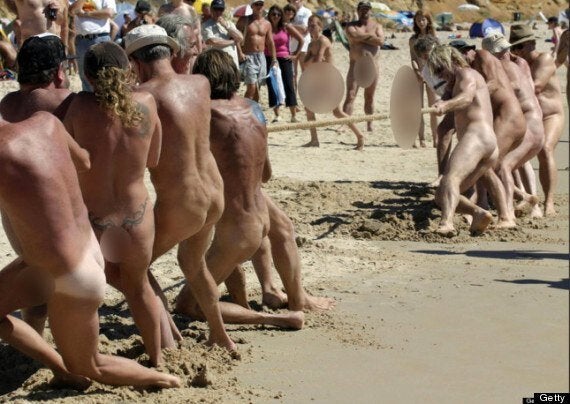 So if you are feeling inspired to spice up mundane everyday tasks like riding bikes or pruning your azaleas, then why not shed those clothes and live life in the way nature intended.
ALSO ON HUFFPOST AUSTRALIA