Khloe Kardashian just released a new line of bodysuits, just a few weeks after a designer claimed the reality star's Good American brand copied some of her designs.
The 32-year-old modeled some of her newest items on social media.
"I am beyond proud that this range is available for women of ALL shapes and sizes!" Kardashian wrote on Instagram. "Each bodysuit is designed to fit your body and your curves! Can't wait to see you all in these!!"
"Just waiting on baby like...." the Good American designer captioned another photo.
Despite the exciting fact that the items are size inclusive, they're mostly see through, which makes them difficult to wear for the majority of situations (save for a few fun nights out).
For the $129-$189 price tag, you'd at least think they'd come with a built-in bra (the items do come with pasties):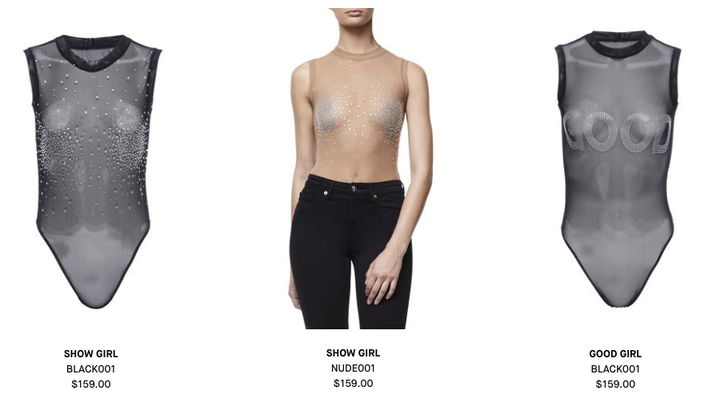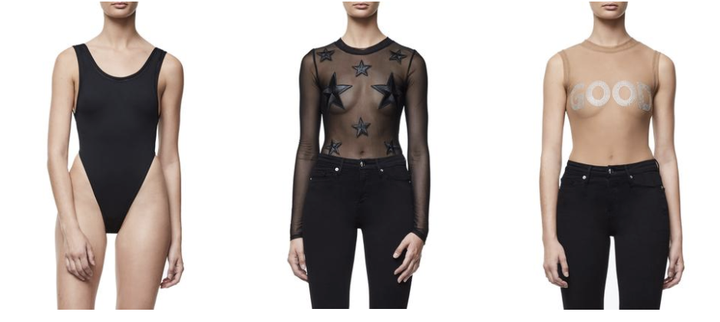 Khloe recently said that she likes to wear her bodysuits commando.
"The reason why I love them so much is because they kind of give you that Spanx feel," Kardashian said in an interview with People. "They're super contouring and hold you in at the same time and you feel really good in them because of that suction."
Whatever you say, Khloe.
The HuffPost Lifestyle newsletter will make you happier and healthier, one email at a time. Sign up here.