CANBERRA -- Just when the Turnbull Government was riding high after achieving the parliamentary win of getting its multi-billion dollar 'Gonski 2.0' schools reforms through the senate, Liberal infighting has dragged it back down.
This, in turn, has led to sharp debate over cause of the stalling of marriage equality in Australia with Prime Minister Malcolm Turnbull and Labor Leader Bill Shorten accusing each other.
And in an extended interview with HuffPost Australia, Liberal Senator Dean Smith has intervened, declaring the time for a Turnbull Government policy turnaround on same-sex marriage is nigh. And the best time to do that would be in August.
"I think the evidence is very, very clear. It will be hard to readopt the plebiscite," the West Australian told HuffPost Australia.
"We are coming up to the two-year anniversary of when we adopted the plebiscite in August. (The plebiscite) having ... been defeated, I think there is a natural symmetry about re-examining our policy at that particular point in time.
But it is the Pyne recording which has really stirred up tensions, with the man who obtained the tape, conservative commentator Andrew Bolt, insisting the Minister was "crowing".
This is what Pyne is reported as saying, although HuffPost Australia can not confirm the context of the comments:
"Friends, we are in the winner's circle but we have to deliver a couple of things and one of those we've got to deliver before too long is marriage equality in this country."

"We're going to get it. I think it might even be sooner than everyone thinks. And your friends in Canberra are working on that outcome."

Christopher Pyne recording, ex News Corp
Pyne is also reportedly recorded saying that the Party's moderate left faction had risen to the highest ranks in the Turnbull Government and revealed he and Attorney-General George Brandis had always voted for Malcolm Turnbull in leadership ballots.
And with that revelation, former Prime Minister Tony Abbott let fly during a regular appearance on Sydney radio 2GB.
"This appears to be the confession that he has made to his close colleagues in the Left faction," he told host Ray Hadley. "Christopher Pyne wasn't just a member of my cabinet, he was actually in the leadership team and it's important that you show loyalty."
"But if he's to be believed on Friday night, that loyalty was never there which is incredibly disappointing."
Pyne has been forced to deny a change is "imminent," and in a statement, Pyne said he supported the current Turnbull Government policy on marriage equality in Australia.
"I support marriage equality and if Labor had supported the plebiscite, marriage equality would be a reality now."

"The Government has no plans to alter the policy."

Christopher Pyne statement
The Prime Minister has also been forced to restate current policy. A policy, he said, that was taken to an election.
"Our policy is clear, we have no plans to change it, full stop," Turnbull told reporters in Melbourne before quickly attempting to shift blame to Bill Shorten.
Supporting legislation for a $170 million plebiscite failed to get through the Senate late last year with Labor, the Greens, Nick Xenophon Team and Derryn Hinch blocking it as expensive, divisive and likely to lead to self harm, or possibly suicides.
"I can understand the frustration that the gay marriage is not resolved but the reason is has not been resolved is because of Bill Shorten," Turnbull said.
"Bill Shorten does not care about same sex marriage. He does not care whether gay people can get married or not. He has no interest in that. He is only interested in politics.
"If he was interested in the issue, he would support the plebiscite as he had before but as on so many other things, he has back flipped and twisted and turned. He has no consistency, no integrity."
Although he has heard it before, the Opposition Leader reads the criticism from Turnbull on Monday as a deflection from internal troubles.
"He is lashing out. He knows as well as I do that we both support it," Shorten told reporters in Melbourne.
"I don't doubt Malcolm Turnbull supports marriage equality and I do as well. We should have a vote in parliament.
"People are sick and tired of the bickering going on in the parliament. Marriage equality is a very good example where we can reclaim faith in Australian politics by just having a vote in the parliament. It is literally as simple as that."
Click below to follow HuffPost Australia Politics on Facebook!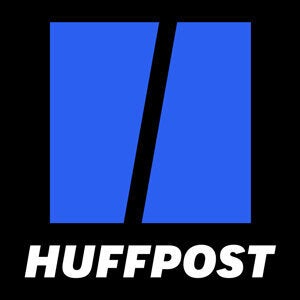 ALSO ON HUFFPOST AUSTRALIA