A Victorian woman has saved a pair of wrestling Koalas from certain death after their fight moved into the path of an oncoming truck.
The two koalas decided to engage in fisty cuffs in the middle of a highway, which turned out not to be the best idea (for obvious reasons).
Animal lover, Sharon Brecely jumped into action and tried to shoo them off the road.
"You're in the middle of the road guys ... come on, move," she shouted at the tousling pair.
A huge b-double truck can be seen approaching in the distance so Ms Brecely bravely waves it down.
The truck was travelling pretty fast and narrowly avoided the fighting Koalas by pulling into the emergency lane.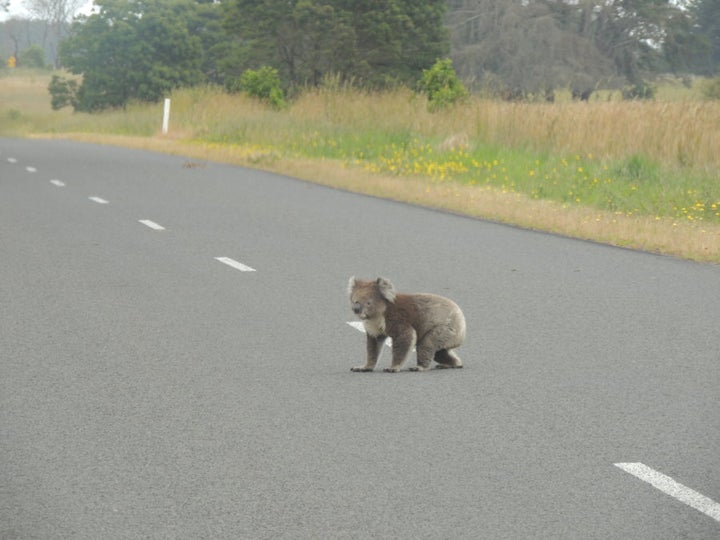 The Koalas seemed to be completely unaware they'd just avoided death and sat on the road for a few more minutes before hopping off into the bush. The little scamps.
ALSO ON HUFFPOST AUSTRALIA