It's been 20 years since 'The Boy Who Lived' arrived on the doorstep of number four Private Drive. 20 years since the 11-year-old who resided in "the cupboard under the stairs" discovered his wizarding talents and 20 years since each one of us was invited into an alternate world filled with Boggarts and broomsticks, Dementors and Devil's Snare, Polyjuice potion and Peter Pettigrew.
Now, the Harry Potter franchise is seven books, eight movies, a play and a spin-off film strong, and people cannot get enough of it. Whether it was J.K Rowling's ability to capture the hearts and imaginations of readers with her relatable characters, or the way in which directors and actors bought the films to life on the big screen, the celebrations of 20 years of 'Harry Potter' have been nothing short of enchanting.
Three days before the official anniversary, nearly 700 children from the town of Bolton in Greater Manchester in the UK, gathered to break a very unique world record. The kids were successful in becoming the largest group of people dressed as Harry Potter to be in the same place, at the same time. The Guardian reports that the 676 children broke the previous record that was set on March 5 2017, when 521 mini Harry Potters congregated in West Essex in England.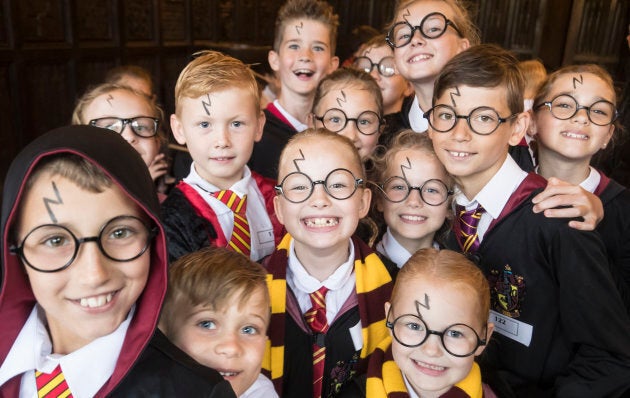 Her tweet was re-tweeted over 300,000 times and liked nearly 850,000 times, so it appears many people agree with Rowling when she described the 'Harry Potter' journey as "wonderful." In keeping with this spirit, both Facebook and Twitter launched 'Harry Potter' themed features to help their users celebrate.
Twitter created a specific 20th anniversary emoji that appears automatically when posts are tagged with the #HarryPotter20 hastag.
Facebook's anniversary feature is a little more 'wizz-bang' if you will. Type the words 'Harry Potter' or the names of any of the four houses -- Gryffindor, Ravenclaw, Hufflepuff and Slytherin -- into a post and a wand with multi-coloured sparks will pop-up and fly around on the screen.
Posting on social media, however, is only part of the fun of celebrating #HarryPotter20. A series of 20th anniversary editions of 'Harry Potter and the Philosopher's Stone' were launched in the four Hogwarts house colours, in both paper and hard-back. If purchasing yourself an original copy of the book from 1997 is more what you're after however, you'll have to have around three grand saved and ready.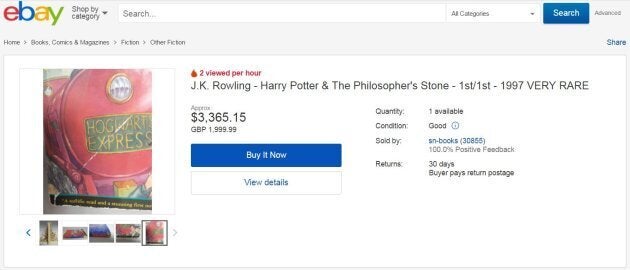 If one day to celebrate all 20 years isn't enough, a few Melbourne film festivals have you covered.
On September 23 The Astor Theatre in St. Kilda will become the most magical place in the country, screening all eight 'Harry Potter' films, plus the most recent spin-off 'Fantastic Beasts and Where To Find Them' in an ultra-marathon. Each film will be screened from 11am right through to early the following morning in 20 hours of magic.
Regardless of how you celebrated 20 years of 'Harry Potter', is was sure to be magical. If you think you're a real fan, why not take this super-tough 100-question quiz? It's sure to leave you positively stupefied.
ALSO ON HUFFPOST AUSTRALIA