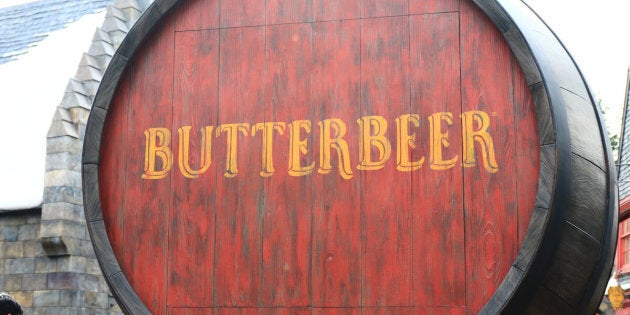 Happy 20th birthday to "Harry Potter"! The series, that is. (To be clear, Harry Potter the character will turn 37 on July 31, his canonical birthday.)
Monday is perhaps the least magical day to celebrate such an immensely joyful milestone, but don't let the beginning of the work week prevent you Potterheads out there from enjoying the 20th anniversary. Here are 7 small ways to add a sparkle of "Harry Potter" magic to your day:
1. Do the NYT Crossword Puzzle!
In honor of "Harry Potter"'s big day, The New York Times crosswords editor Will Shortz hosted a special Potter-themed puzzle by Brian Greer, one-time crosswords editor for The Times of London. Bonus: It's the Monday puzzle, so even those of us who aren't cryptogram experts might be able to complete it and find the hidden message without the help of Felix Felicis.
2. Tweet!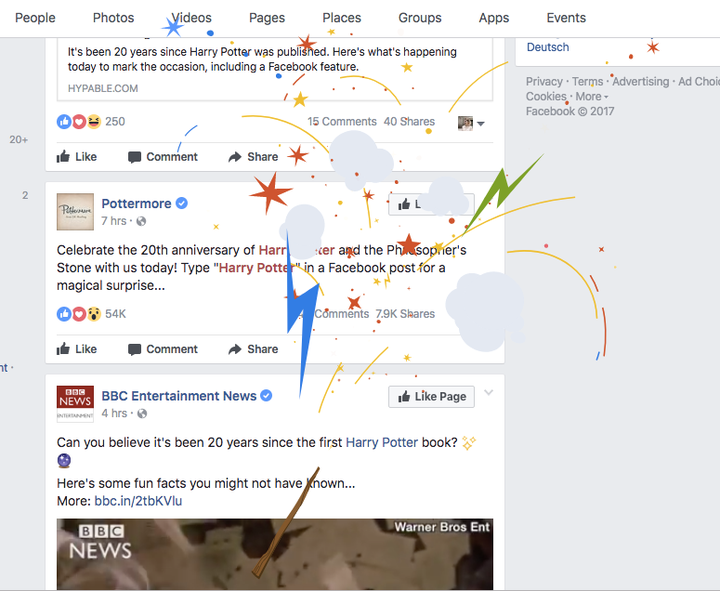 To see it again, just click on the word. Vermillious!
4. Whip up some Butterbeer.
What better day to try to replicate that favorite wizarding brew, Butterbeer? There have been recipes floating around for the beverage for years, and an "official," nonalcoholic version is served at the Wizarding World of Harry Potter and the Warner Bros. Studio Tour. The Mirror claims that they've gotten the inside scoop on how to make the drink ― but don't chug too much; their recipe sounds incredibly sweet.
5. Take our quiz and find out how much you really remember from the series.
Are you a Muggle, or the brightest witch of your age? Be warned, this quiz is riddikulously hard.
6. Ogle the Bloomsbury 20th anniversary editions of "Harry Potter."


And have a very Harry day.
From June 1 to 30, HuffPost is celebrating the 20th anniversary of the very first "Harry Potter" book by reminiscing about all things Hogwarts. Accio childhood memories.