The Census was released on Tuesday, giving the latest data available on Australia's population and demographics, and showing that Australia has grown bigger, older, and more diverse than the last snapshot taken in 2011.
Australia's population has grown by almost two million in the last five years. Our incomes are up, there are more same sex couples, more migrants and more people of diverse backgrounds, and our population is getting older.
Despite the controversy of the #CensusFail, Australia's 2016 national Census managed a 95 percent response rate and has come through with a national snapshot of our population.
The Census website was attacked by hackers several times on the evening of August 9 last year, forcing the Australian Bureau of Statistics to take the site offline just as millions of Australians were attempting to fill out the compulsory questionnaire. Despite the difficulty in accessing the website, however, the ABS said the media attention on the debacle actually brought awareness to the Census and led to faster than usual completion of the documents.
It's a massive document, so let's unpack some of the most interesting stats:
Australia is bigger
Australia's population, as of Census night, was 23,401,892 people. That's an increase of 1,894,175 from the number recorded in census 2011.
"That's about 1,037 extra Aussies every day since the 2011 Census," the ABS said.
However, adding in people travelling overseas, and accounting for other factors like births and deaths, the ABS says Australia's population is currently 24.4 million people.
Seven in ten Australians live in a capital city. NSW remains the biggest state in terms of population, with around seven million inhabitants, but has only grown by 8.1 percent since the last Census.
In comparison, the Australian Capital Territory, Victoria and Western Australia all grew by 11 percent over the same period. Eight in ten people live in the eastern states (NSW, VIC, QLD, ACT).
Darwin, perhaps surprisingly, is the city which has grown the most in the last five years; its population is up 14 percent. It is followed by Melbourne and Perth on 12 percent growth, then Sydney and Brisbane on 10, Adelaide on 5.8, and Hobart on 5.1.
Australia is older
We're getting older. The median age in 2016 was 38, up from 37 in 2011. One in six Australians are now aged over 65 -- "compared to one in seven in 2011 and only one in 25 in 1911", the ABS said. In addition, 2.1 percent of Australia is over the age of 85. That's 84,000 extra 85+ residents since the last Census. There were 3,500 people aged over 100.
It's still bad news for men when it comes to ageing, though, with women making up a greater proportion of our older residents. In the 65+ category, 54 percent are women, and in the 85 and over bracket, 63 percent are women.
Australia is more diverse
Australians were born in nearly 200 countries, come from more than 300 different ancestries, speak more than 300 languages and practice over 100 religions. The United Kingdom remains Australia's biggest ancestry source, making up 36 percent of the population, followed by Ireland (11 percent), Scotland (9.3 percent), China (5.6 percent), Italy, Germany, India, Greece and The Netherlands.
More than one quarter of Australians were born overseas. There's 26 percent of the country who weren't born here, higher than the United States (14 percent), Canada (22 percent), New Zealand (23 percent) and the United Kingdom (13 percent).
The most popular countries of birth were England, NZ, China, India and the Philippines.
Going even deeper, people who were born overseas or had at least one parent who was born overseas make up 49 percent of the country. Half of Australia was born, or had a parent who was born, overseas, prompting the ABS to call us a "nation of nations".
Mandarin, Cantonese and Arabic are the languages (other than English) spoken most commonly at home,
Australia is getting less religious:
'No religion' is now the biggest affiliation in the religion category in Australia.
People reporting no religion at all now outrank Catholics, Anglicans and all other religions in this country, with 30 percent of Australia not subscribing. That's a big jump from the 22 percent recorded in 2011. The ABS said 39 percent of people aged 18-34 were part of this group, with younger people far more likely to report no religious affiliation than older people.
Despite this, Australia remains a religious country, according to the ABS, with 60 percent of people reporting a membership of one religious group. Catholicism has dropped from 25 percent to 22 percent, while Anglicanism has also dropped from 17 to 13 percent. Islam has grown from 2.2 to 2.6 percent of the population, now the fifth-biggest denomination in the country.
The membership of the Jedi religion -- often reported as a joke by participants -- has also dropped, according to the ABS.
More same sex couples:
Despite marriage equality remaining frustratingly out of reach, the number of same sex couples in Australia has ballooned. There were more than 47,000 same sex couples counted in the 2016 census, up from 33,000 in 2011 and 26,000 in 2006 -- that's an 81 percent increase in just ten years.
Looking more broadly at families, there were six million of them counted this year. The ABS said 45 percent of them were couples with children, 38 percent couples without children, 16 percent single parent families, and 24 percent living in single person households.
ACT residents earn the most:
The capital territory had the highest median weekly income around the country, at $998. This was followed by the Northern Territory ($871), Western Australia ($724), NSW ($664), VIC ($644), QLD ($660), South Australia ($600) and Tasmania at the back of the pack on $573.
Nationwide, the median weekly income for an individual has increased $85 in five years -- it now stands at $662, up from $577 in 2011. For families, median weekly income is at $1734, a decent increase from 2011's $1481.
Australia has more ties to Asia:
European colonisation of, and migration to, Australia has seen the country enjoy with deep historical roots to England, Ireland, Scotland and more. However, as Australia grows, it has turned more to Asia than Europe in recent years, and it has shown in the latest population data.
"The proportion of overseas-born people from Europe has been in rapid decline in recent years – from 52 percent in 2001 to 40 percent in 2011, and 34 percent in 2016. That's from one in every two migrants to one in every three in the space of 15 years," the ABS said.
"Conversely, the proportion of migrants born in Asia has increased – from 24 percent of the overseas-born population in 2001 to 33 percent in 2011, and 40 percent in 2016. Again, in the space of 15 years, we've gone from one in every four migrants coming from Asia to two in every five."
"England is still the most common birthplace of migrants to Australia (15 percent), but that share is less than half our 1966 number. The big movers over the past five years have been China (from 6.0 percent to 8.3 percent) and India (5.6 percent to 7.4 percent). Their combined figure (16 percent) means that, for the first time, there are more Australians of Chinese and Indian birth than of English birth."
Click below to follow HuffPost Australia Politics on Facebook!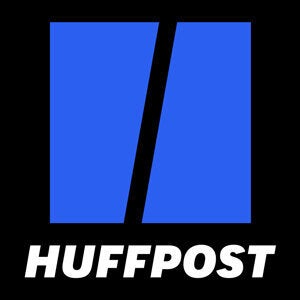 ALSO ON HUFFPOST AUSTRALIA