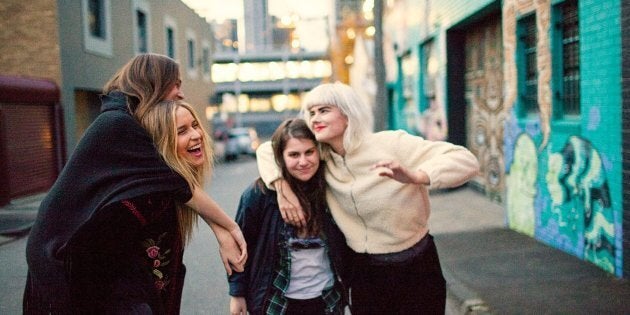 Most up-and-coming musicians dream of the day they're finally asked to perform on a big festival lineup. Holly Rankin didn't wait around for an invitation -- she went right ahead and started her own.
The sold-out Grow Your Own festival in her home town of Forster, on the NSW north coast, kicked off a journey which has led to Electric Lady, a duo of hotly-anticipated gigs this weekend featuring some of Australia's most exciting female talents. Rankin -- who performs under the name Jack River, herself one of Australia's hotly-tipped rising musical talents -- put the concerts together herself, and she's excited.
"I've had the idea in the back of my head for a while, and I thought I'd do it in maybe five years, but in the last year I've had a lot of conversations with ladies in the industry. We are all feeling the electricity in marches around the world and what females were doing in music," she told HuffPost Australia.
"The lineup reflects exactly what I envisaged."
Electric Lady, in Sydney and Melbourne on Friday and Saturday night respectively, will host an all-female lineup of Triple J favourites Ali Barter, Alex Lahey and Bec Sandridge alongside up-and-comers Gretta Ray, Body Type, Rackett, and Jack River herself. Each act, full of attitude and emotion and born from rock'n'roll, was carefully handpicked.
"The Electric Lady idea was an idea to focus on the gritty, more electric guitar music. It's that sound and sense of electricity reflected in what we're all feeling, the passion and fire around the world. Ali, Alex, Bec and Gretta, they were the standout picks from 2016 for me, they came to a new level in our national music scene," Rankin explains.
"I wanted people fresh to Australia, but at the stage where they're going to the next level. It's the feel of Electric Lady, doing what you want and doing it strongly."
The concerts are just one part of Rankin's new project, called Electric Lady World. It's a website and blog, with profiles and interviews of inspiring women -- so far, it has featured surfers Stephanie Gilmore and Tyler Wright, actress Isabel Lucas, designers, artists and more. The reaction to both the project and the concerts have blown Rankin away.
"It's about women in other industries, people we look up to. It's less of a political statement and more about drawing attention to people we're inspired by. I wanted to contribute something to the global movement. I love connecting to people and putting things together," she said.
"We're feeling as hugely positive reaction, more than we hoped or planned for. It proves there is a feeling in the air, people are into it. There were a few comments about it being sexist, obviously it's an all-female lineup. I was expecting a little bit of that, but some people might not be aware of the gender inequality in the music industry on a global level. It's an all-female lineup but it's for a reason, to shine a light on these acts."
Of course, in between organising concerts and movements, Rankin is a musician. She's just released her latest single as Jack River, the dreamy and affecting 'Fool's Gold'.
Sounding like a more indie version of No Doubt -- the video even features a shot of band frontwoman Gwen Stefani -- the song is the first taste of the upcoming Jack River album due out next year. Rankin says 'Fool's Gold' was born from walking the streets of New York, thinking about someone she fancied.
It's about thinking something is gold when it's not. Production wise, it's the first step to realising the greater vision for Jack River, of gritty, guitar-infused pop. It's stronger and bolder than my EP."
Click below to subscribe to the Refresh podcast by HuffPost Australia on iTunes.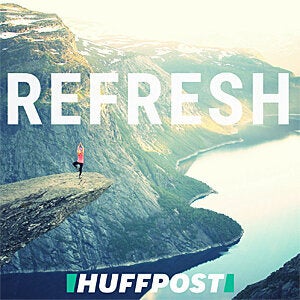 ALSO ON HUFFPOST AUSTRALIA