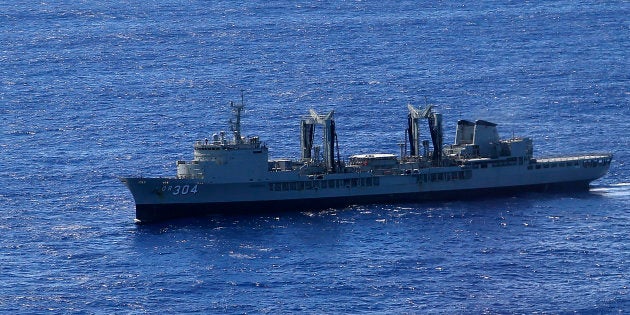 A member of the Royal Australian Navy has died in unknown circumstances while deployed on a border patrol operation on Tuesday.
"It is with deep regret the Australian Defence Force can confirm the death of a Royal Australian Navy member," the statement said.
"The member was deployed on Operation Resolute in Australian Defence Vessel 'Cape Inscription'. Defence is liaising with local authorities and the cause of death is not yet known.
"On behalf of the men and women of the Australian Defence Force, the Chief of the Defence Force extends his deepest sympathy to the family, friends and shipmates of the deceased member."
"The member was deployed on Operation Resolute, the Australian Defence Force's contribution to the whole-of-government effort to protect Australia's borders and offshore maritime interests," she said.
"I extend my deepest sympathies and those of the Australian Government to the member's family, colleagues and friends and I express my gratitude for the deceased member's service to our nation."
ALSO ON HUFFPOST AUSTRALIA