Four news events in the course of just one week have underscored the issues Australia faces in addressing homelessness, shedding light on the problems which government and social agencies are struggling to come to grips with.
More than 100,000 people are homeless in Australia on any given night. That number comes from the 2011 census, when 105,000 people were recorded as experiencing homelessness on August 9 of that year. Parts of the 2016 census were released on Tuesday, but sections pertaining to homelessness will not be revealed until 2018 -- but as Australia's population has grown by nearly two million between 2011 and 2016, it is expected that the 2016 homelessness figures will also see an increase.
The annual Vinnies CEO Sleepout charity event, where business identities raise money for homelessness services by sleeping outside for a night, was last Thursday. HuffPost Australia CEO JJ Eastwood was one of those who participated, and in a blog, he admitted "Let's start by acknowledging that I didn't really sleep rough. Sleeping under the stars in the security of the SCG in a $200 sleeping bag was actually quite embarrassing when compared to that of what most homeless people face every day."
On its website, as of publication time, Vinnies said the event has raised more than $5.3 million for charity -- which is great news, a fantastic achievement from participants and donors, and should rightly be applauded. But the event also attracted controversy for a video of CEOs in Sydney wearing expensive virtual reality goggles for a homelessness 'experience'. The VR was about a child experiencing domestic violence, a leading cause of homelessness, with the aim to demonstrate how easily anyone from any background can fall victim to homelessness.
"You could, I dunno, walk down to where poor people live?" one Twitter user suggested, summing up the general mood of replies and responses to the video. Organisers defended the VR section by saying it was "fully sponsored & only one component of the evening" and later posted a website update saying participants had also heard "brave and courageous stories shared by three people who had experienced homelessness" -- but numerousmediaarticlespokedfun and expressed incredulity at the idea of cashed-up CEOs using expensive technology to 'experience' homelessness, including criticisms that the VR section was "tone deaf" and "dystopian". A report from the Brisbane CEO Sleepout described business people sneaking home during the evening rather than sleeping out overnight.
Just two days after CEOs showed their support and opened their wallets for homelessness, a long-standing homeless camp in the financial centre of Sydney was dismantled and moved on. The encampment, in the centre of Martin Place opposite the Reserve Bank, was removed after it was deemed a "public nuisance" and was affecting the "reasonable comfort and convenience of other uses of Martin Place", as well as due to impending construction in the area.
"We wanted people to see there is an issue with homelessness, and it doesn't need to be hidden, it needs to be fixed," one of the camp's organisers, Nina Wilson, told Fairfax Media of the camp.
After it was revealed by News Corp that the homeless people moved on from the camp were being placed in "four-star" hotels, the Daily Telegraph ran a critical piece on another of the camp's organisers, and reader comments called the homeless people "parasites", "bludgers", and claiming that they "chose" to be homeless.
This week, SBS began airing anticipated new show 'Filthy Rich & Homeless', a three-part documentary series -- "five wealthy Australians swap their privileged lifestyles for 10 days and nights living on the streets of Melbourne", the show's description reads. The first episode aired on Tuesday night, amidst criticisms of being 'poverty porn'. However, homelessness organisations including the Council to Homeless Persons in Victoria said the show would help shed light on the issue.
"Programs such as 'Filthy Rich & Homeless' walk a fine line between poverty porn and investigative journalism, but a positive outcome is renewed attention on both causes and solutions," CHP said in a statement.
"[The show] will likely generate a range of community conversations and media coverage about homelessness in Australia. The media has significant power to improve our understanding of the causes of homelessness, as well as the solutions. Conversely, it can incite negative responses, perpetuate misconceptions and stigmatise people experiencing homelessness."
And while the census figures on homelessness will not be released until 2018, some data has been revealed on housing. The 2016 census showed that 30.9 percent of Australians rented their home and 31 percent owned their home outright. This is the lowest home ownership figure in 70 years, according to Fairfax. Around 14 percent of renters in Sydney and 11.5 percent of people nationwide spent more than 30 percent of their income on their rent, placing them in what is called 'rental stress'. With rental rates on the way up, ownership on the way down, and rental stress a true issue facing one in seven renters in the harbour city, social agencies fear the knock-on effects such changes may have for homelessness.
All this, in the space of just one week, highlights the issues faced by government and social agencies in addressing homelessness, and how far Australia has to go in dealing with the problem.
Click below to follow HuffPost Australia Politics on Facebook!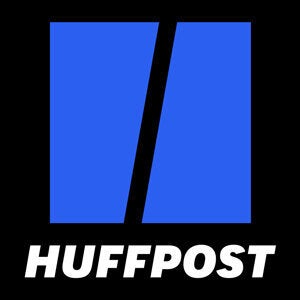 ALSO ON HUFFPOST AUSTRALIA