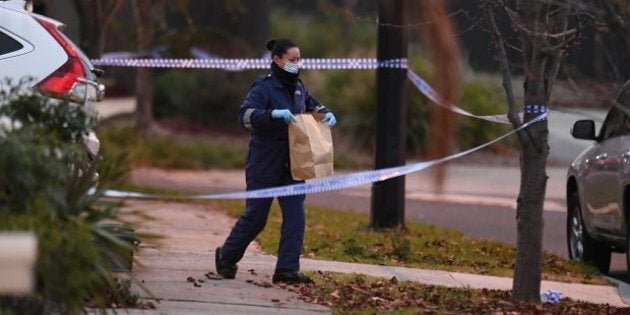 A man believed to have been shot and killed in his Melbourne home may have been there for up to a week before being discovered on Monday, police say.
Victoria Police are treating the death of the 49-year-old man in Deer Park as suspicious and believe it may have occurred as a result of multiple gunshot wounds.
Homicide detectives confirmed the man's body was discovered in a house in Erin Square around 4:25pm on Monday, almost two weeks after he was last seen, in a statement released on Tuesday.
"Investigators believe the 49-year-old Deer Park man may have been deceased at the premises for more than week before being discovered by a visitor and neighbour," the statement said.
"The exact circumstances surrounding the man's death are yet to be established; however investigators believe he received one or more gunshot wounds.
"It has been reported to police that an unknown number of possible gunshots were heard at the address."
A large police presence attended the crime scene in Deer Park on Monday after authorities were alerted to the man's body by a visitor and neighbour to the house, before homicide detectives were called in and a crime scene established.
The man is understood to have run a sewing or textiles business from the premises in which his body was found and authorities are now appealing for anyone with information of suspicious activity in the surrounding area to contact Crimestoppers.
ALSO ON HUFFPOST AUSTRALIA