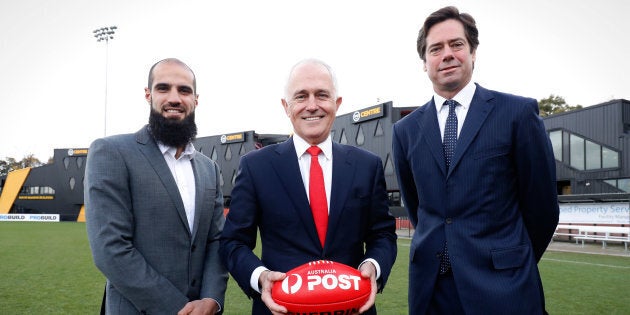 Malcolm Turnbull often gets ribbed for his lack of sporting knowledge, but the Prime Minister can take some pride in the fact his actions partly helped to get Richmond Tigers AFL star Bachar Houli's suspension downgraded by a few weeks.
Houli was facing up to a month on the sidelines, charged by the AFL tribunal for striking during a game against Carlton which left his opponent concussed. A four-week suspension was on the cards, but after contesting the charge on Tuesday night, Houli received just two weeks. Why? Well, he had some glowing character references from Waleed Aly and Turnbull himself.
Houli is recognised as the one of the first devout Muslims to play professional AFL, is a multicultural ambassador for the code and heavily involved in community work. He also lends his name to the Bachar Houli Academy, "a high performance football talent program for emerging players aged between 15-18 years, who are from an Islamic background", according to the AFL.
It was at an Eid event on Monday to celebrate the end of the Muslim holy month of Ramadan where the PM heaped praise on the Richmond player -- comments which Houli's team tendered as a character reference to the AFL tribunal.
"It is very hard to think of a better example of the strength and resilience of our great nation our great multicultural society than the work that Bachar does. Bachar's skills on the sporting field... are matched by his commitment to his community and building a stronger and more cohesive Australia," Turnbull said.
"Bachar's mentoring program for Muslim youth demonstrates the power of sport to foster multicultural unity and develop teamwork and leadership skills.
"So I want to congratulate the AFL, the Richmond Football Club, Ali Fahour, and Bachar Houli for building bridges of understanding, through the AFL, this national game and serving the community in such an inspiring way. Thank you for helping so many young people. Let's give him a round of applause."
Turnbull announced that the Federal Government would direct an extra $625,000 to the Bachar Houli Program in 2017-18, which would fund the expansion of the programs to include Muslim women and girls.
"It's a great effort and we're delighted to be able to provide this continuing support. The Employment Program will be strengthened to develop traineeships and job ready programs for young Muslim women," Turnbull said.
"Bachar, what wonderful leadership you're showing here at your work here at Richmond, your work right across the community."
During the hearing, Houli apologised for his actions, saying he was "shocked" at what he did.
"It's something I've never, ever done in my life and I'll never intend to do that in my life. It's part of my practice in my religion -- I'm a peaceful person. And I'll continue to conduct myself in that manner," Houli said, according to the Herald Sun.
The tribunal accepted Houli's references and his argument, as well as his previously unblemished record, handing out a two-week suspension. However, there is talk that the AFL may intervene and dispute that sentence after all, after criticism of its leniency.
"I'm OK with there being a discount for good behaviour at the end ... but I don't care how good a bloke he is on Monday to Friday," said former AFL Tribunal member Daniel Harford.
Click below to follow HuffPost Australia Politics on Facebook!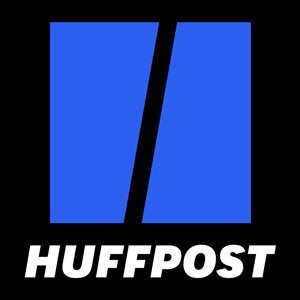 ALSO ON HUFFPOST AUSTRALIA