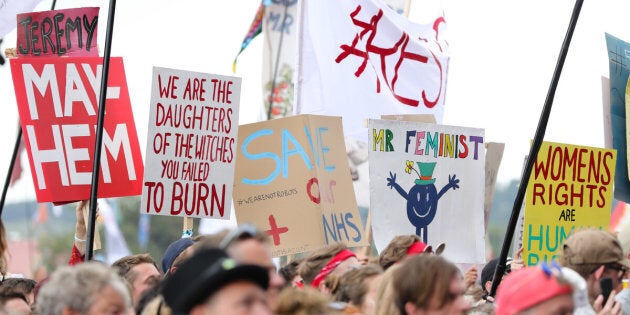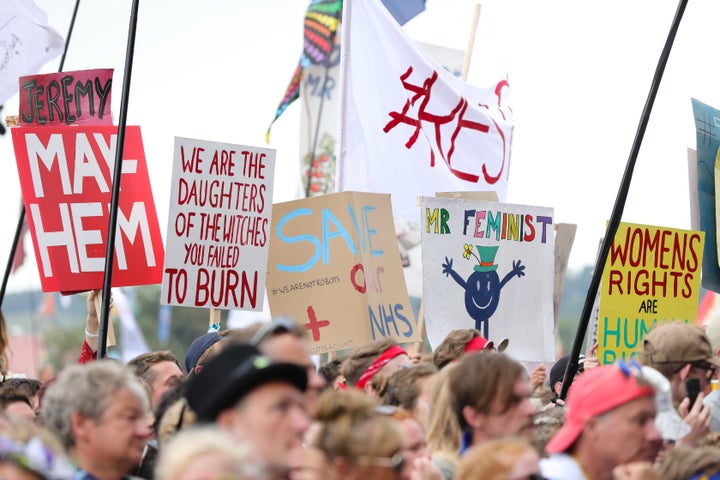 British attitudes towards tax and spend policies have shifted to the left amid a broader rejection of austerity, an influential new study has found.
NatCen's British Social Attitudes Survey shows more people than in recent years are willing to pay higher taxes for increased spending on health, education and even some benefits.
In a rejection of austerity, 83% of respondents to the annual report said they would support government financing projects to create new jobs.
Some 43% of people said that there should be increased redistribution of wealth from the rich to the poor - while just 28% disagreed.
Respondents were clear about the need for increased public spending with 83% supporting more on health, 71% on education and 57% on the police.
Roger Harding, head of public attitudes at NatCen, told HuffPost UK that those on the left would be buoyed by some of the report's findings.
"Interestingly there does appear to be a shift from the public against austerity. There appears to have been a shift to the left on the economy.
"You've got, for the first time since the financial crash, more people saying we need to tax and spend more than those who believe spending and tax levels should stay the same. It's been quite a jump over seven years."
Harding aired caution however, adding: "We shouldn't get too carried away, though, as support for more tax and spend has been higher in the past."
'Corbyn effect'
Harding added that the findings may well be seized upon to provide proof of a 'Corbyn effect' on attitudes towards austerity.
"I think the Labour leadership should be buoyed by this change in attitudes that fits alongside what they're doing," he said.
"But we shouldn't think this is an earthquake of a change in attitudes. We're returning to where it's been in the past."
The report also found:
A traditionally 'conservative' response to anti-terror measures, with 53% in favour of holding terror suspects indefinitely without trial and 70% in favour of stop and search powers;
Attitudes towards same-sex relationships have become significantly more liberal with 64% of people now saying that they are "not wrong at all" up from 59% in 2015;
Some three-quarters of people now believe sex before marriage is "not wrong at all" up from 64% in 2012;
While 77% of people feel a person with a painful incurable disease should be able to legally request that a doctor end their life
NatCen's attitudes report has been published every year since 1983, with some 2,942 people interviewed by representatives for the 2017 study.
The report also found attitudes towards benefit claimants had softened slightly, with fewer people airing fears about so-called "fiddling" of welfare, potentially as a result of Conservative reforms.
And for the first time since the study began, respondents selected disabled people as the most worthy beneficiaries of social welfare payments, overtaking pensioners.
"Pensioners have dropped to second for the first time and replaced with disabled people," Harding said. "Sixty percent still have it as a priority - but this suggests people are turning against the 'triple lock' policy, just as the Conservatives guarantee it in their deal with the DUP."