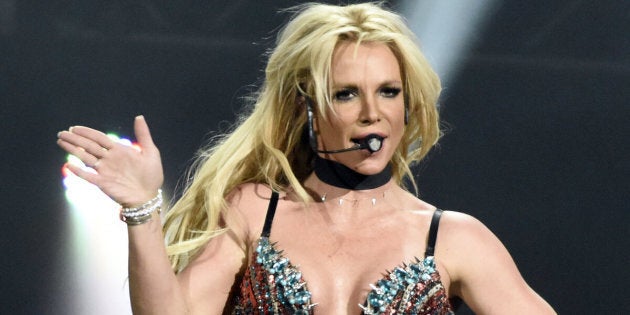 Britney Spears is hitting back at all those people who've continually accused her of lip-syncing at her shows.
In an interview with an Israeli TV station ahead of her upcoming concert in Tel Aviv, Spears was asked how much she relies on a backtrack for her performances ― and she didn't hold back with her answer.
"A lot of people think that I don't sing live," Spears said, according to Rolling Stone. "Because I'm dancing so much I do have a little bit of playback, but there's a mixture of my voice and the playback. It really pisses me off because I am busting my ass out there and singing at the same time and nobody ever really gives me credit for it."
Spears' career has been plagued with accusations of lip-syncing for years. Recently, a video of the pop princess performing in Tokyo surfaced online, in which she gets her mic tangled in her hair. As she maneuvered the mic out of her locks, her vocals remained crystal clear, which raised a few eyebrows. Then, of course, there was her infamous performance at the MTV VMAs in 2007, which definitely had people questioning if she was actually singing.
But as her manager Adam Leber told Medium in 2014, "To put on the show that she puts on, it's virtually impossible to sing the entire time and do what she does," adding, "There's no way you can dance for 90 minutes straight and sing the entire time."
Regardless of whether or not she sings the whole time, Spears knows how to put on a show. Just look at these moves: