Whether it's spread (thickly) on toast or simply eaten by the spoonful, it's pretty safe to say that everyone is a fan of Nutella. Creamy chocolate mixed with hazelnuts -- what's not to love?
But if you're trying to eat more healthily or avoid palm oil, or both, then you should 100 percent try making your own version of Nutella.
Homemade choc hazelnut spread is easy to make and incredibly delicious. You can even experiment and make different types -- from brownie batter spread to chocolate peanut butter and 'almond-ella' spread.
Once you've made a jar, all you need to decide is what to put your homemade chocolate spread on. Try these 10 glorious ways to use Nutella, like on pancakes, cupcakes, waffles, in granola and banana bread.
1. Four-ingredient Choc Spread
This simple 'Nutella' requires just four ingredients and 30 minutes from start to finish. It starts with roasted hazelnuts, blended together with melted dark chocolate, vanilla and salt. The Nutella is creamy, rich and intensely chocolatey.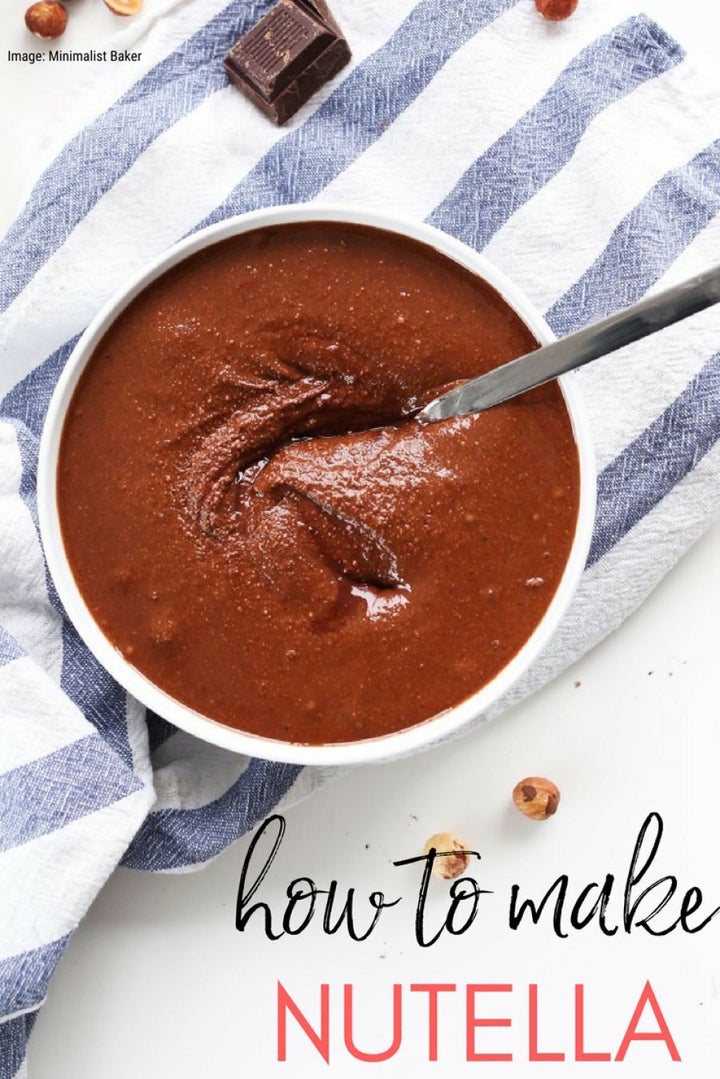 2. Almond-ella spread
Want an even easier Nutella recipe? This creamy and delicious almond chocolate spread (hence, almond-ella) calls for three ingredients: almond butter, chocolate and coconut oil.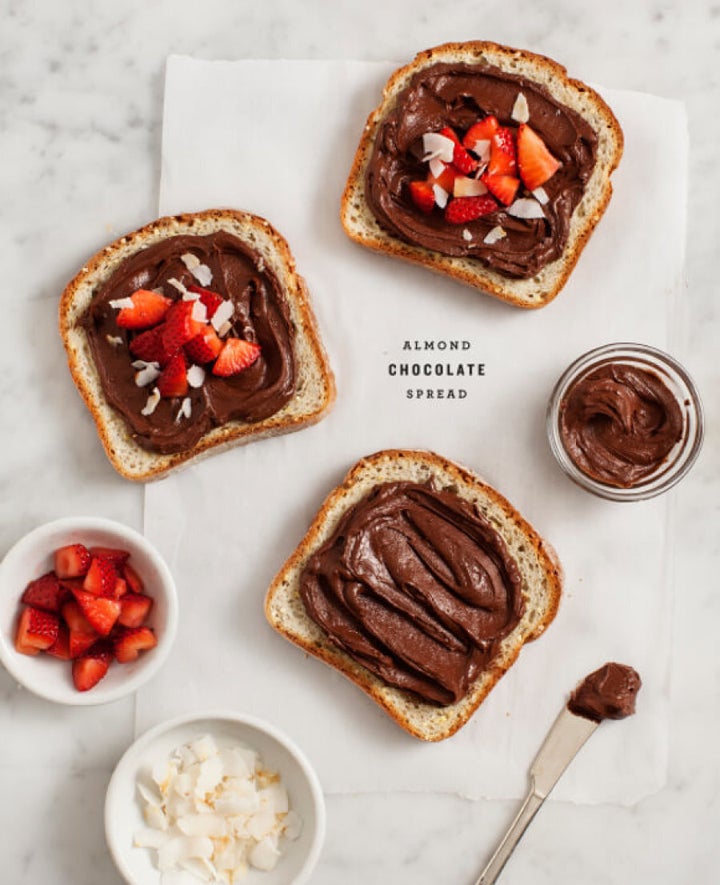 3. Homemade chocolate peanut butter
For those obsessed with peanut butter, try this nutty, creamy, perfectly sweet spread. Combining honey roasted peanuts (genius) and melted dark chocolate, you can make this chocolate peanut butter spread at home in under 10 minutes.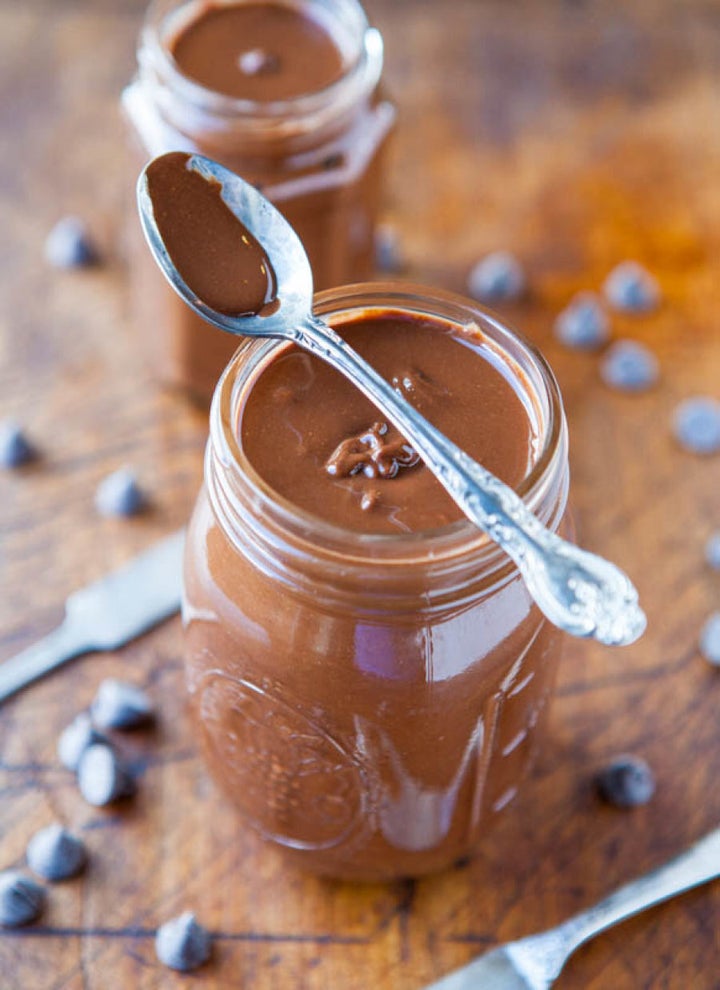 4. Brownie batter spread
Make brownies a breakfast food with this brownie batter spread, which combines nuts with dark chocolate, cacao powder and dates. It's thick, super chocolately and fudgy -- just like the ideal brownie.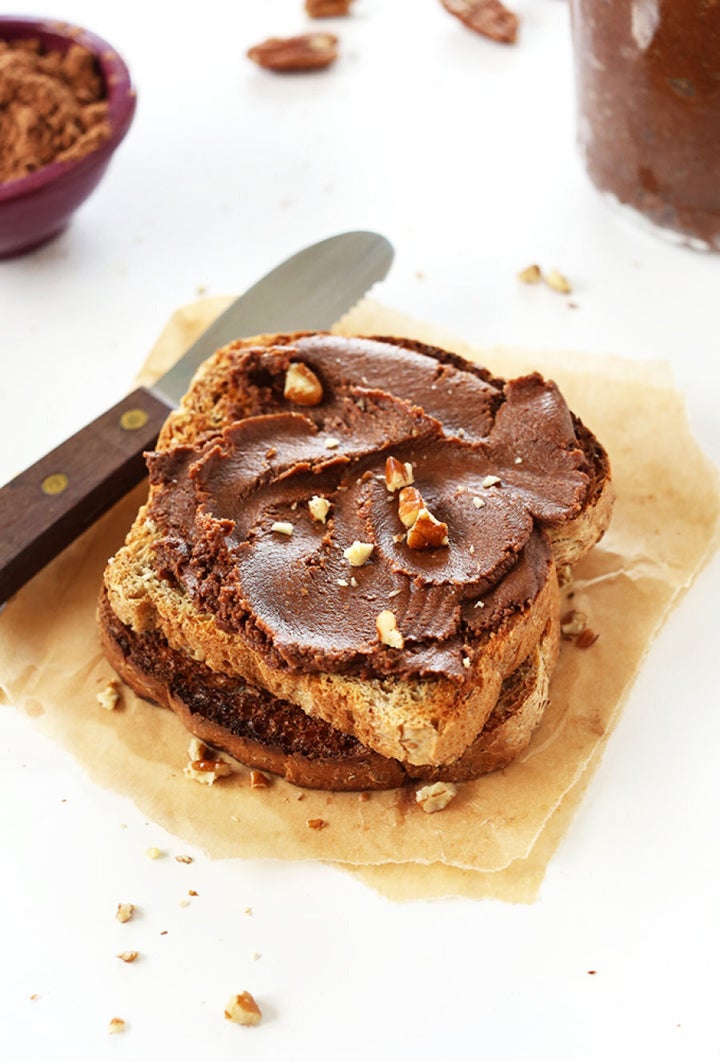 5. Chocolate hazelnut spread
Now, if Nutella is far too sweet for your tastebuds, try this chocolate hazelnut spread, which is sweetened with dark chocolate and just a pinch of honey. The roasted hazelnuts give the spread richness, while the milk adds creaminess. Tip: try stirring this through warm milk for a quick hot chocolate.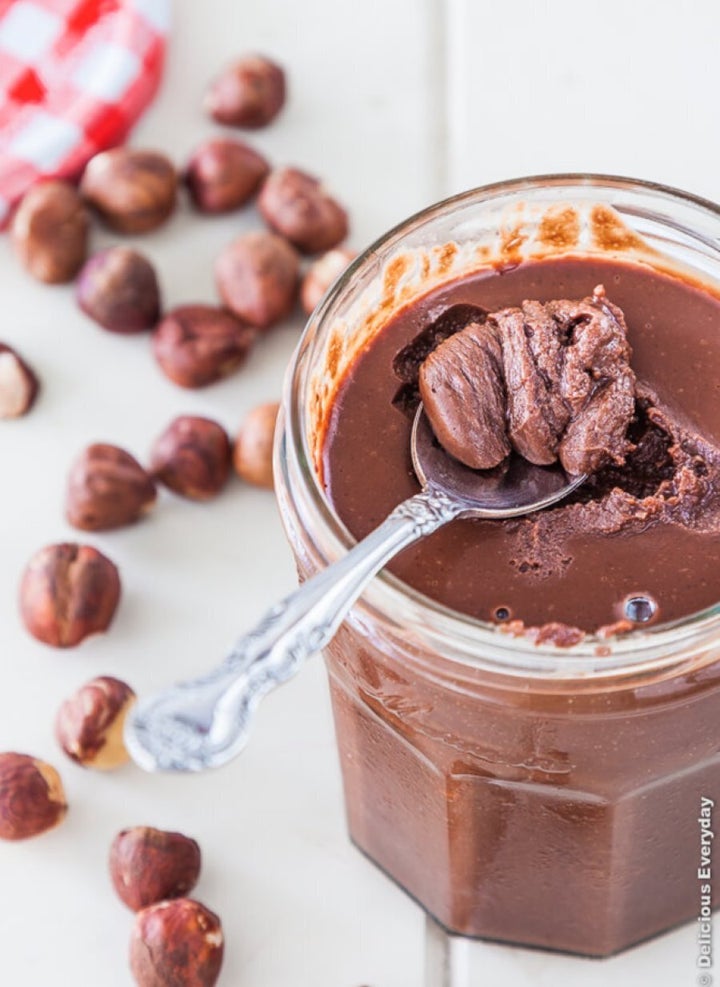 Click below to subscribe to the Refresh podcast by HuffPost Australia on iTunes.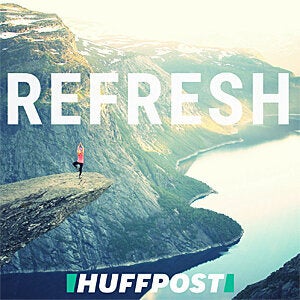 ALSO ON HUFFPOST AUSTRALIA