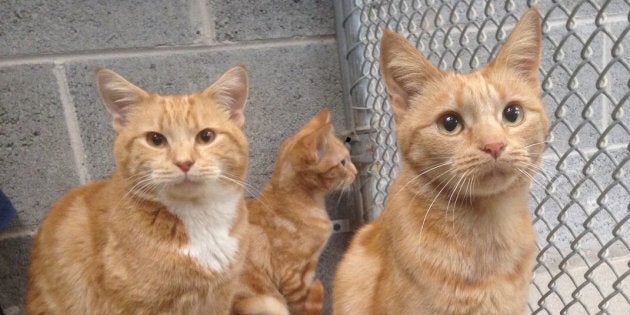 When a Sydney homeowner moved house, he/she made the sad decision to leave the pets behind; a mother and father cat with several kittens. While some of the kittens disappeared, the mum, dad and one kitten decided to stay together.
The Animal Welfare League of NSW has never seen anything quite like it -- three cats abandoned in a suburban home who are completely bonded to each other.
The fact that some people move house and cruelly decide to leave their pets behind to fend for themselves is, sadly, not uncommon. But AWLNSW inspector Abby Ballantyne told HuffPost Australia it's highly unusual for the family to stay together.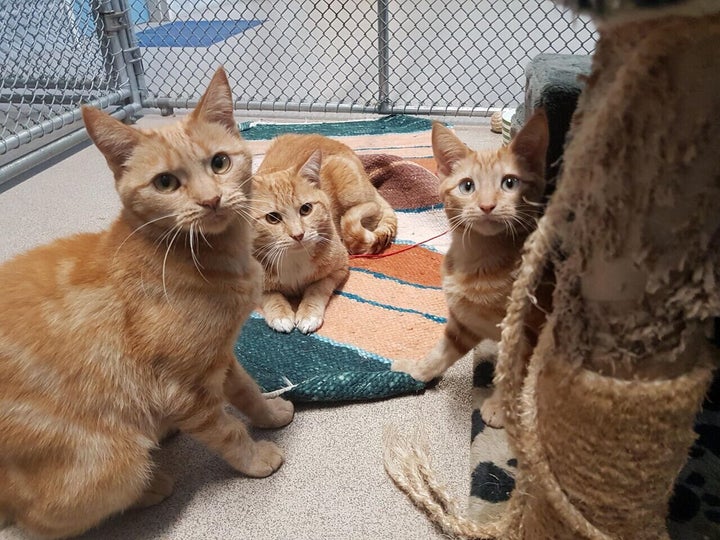 "Usually the dad will mate and then run off. So for him to stick around during the pregnancy and after the kittens were born, is very different. So we are trying to keep the family together," Ballantyne said.
"They show incredibly cute behaviour -- they sleep cuddled up together and both parents still groom their kitten. They're pretty special."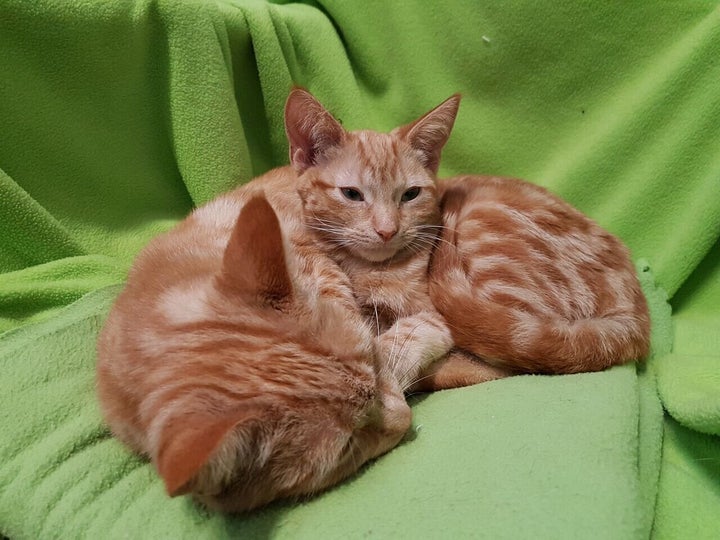 The ginger family was found abandoned in an empty house in Burwood. A neighbour noticed the cats were still there, long after the people had moved on. He fed them for a while before the AWL stepped in.
"The neighbour told us there were a couple of other kittens too but, he couldn't catch them and now they've run off into the streets. But one kitten stayed with his parents," Ballantyne said.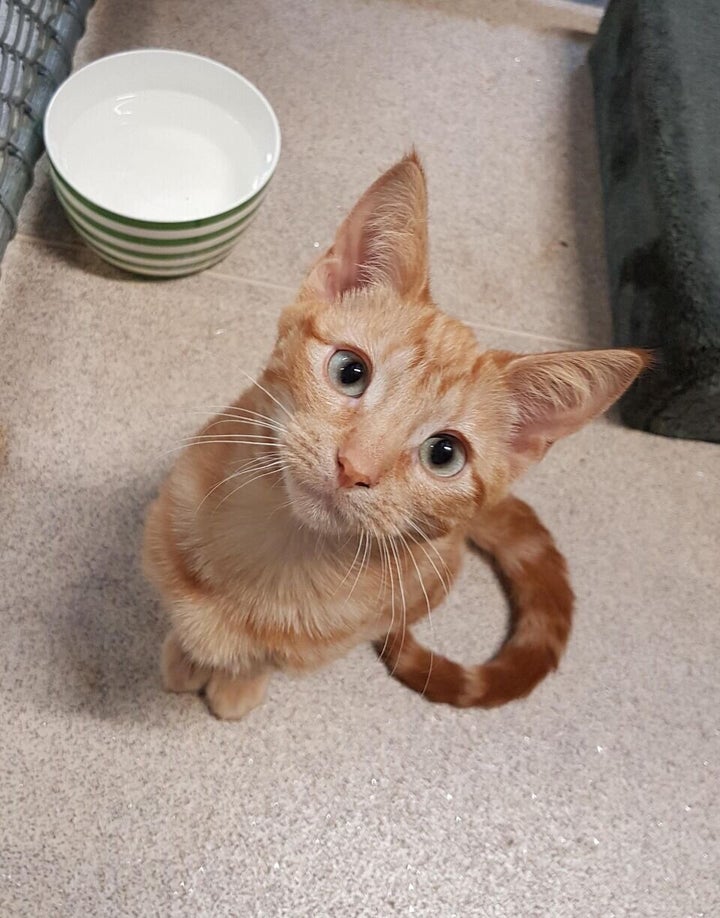 The AWLNSW receives several cases where people have moved away and left their pets. If the pet is micro chipped, they will try to track down the owners and fine them for abandonment. Luckily, the ginger cat family is doing well and waiting for their 'forever home.'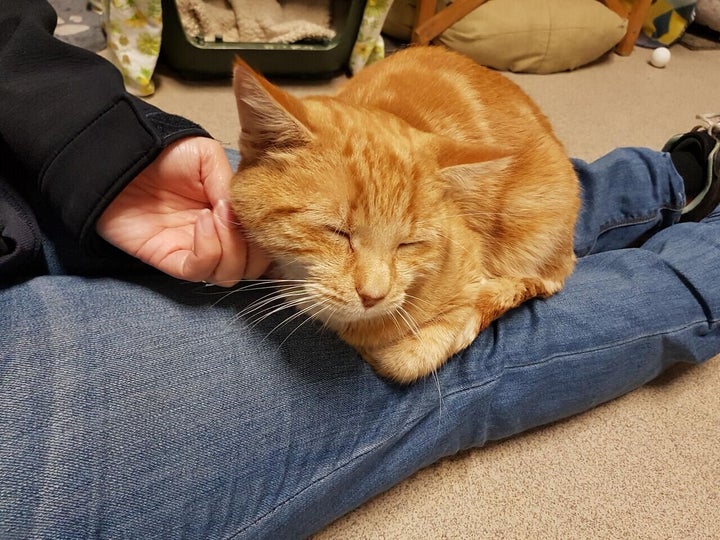 "The ginger family is now available online and we're pushing to get them to stay together. They need someone with a larger home. They're very quiet, gentle and sweet cats, and they adore each other," Ballantyne said.
ALSO ON HUFFPOST AUSTRALIA