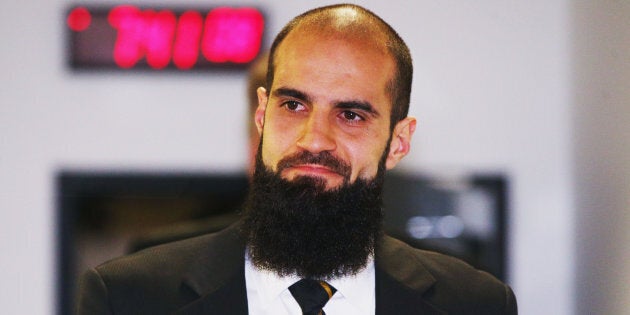 The Australian Football League's (AFL) appeals board has spoken -- character references should be irrelevant for players facing the league Tribunal, and now Richmond Tigers star Bachar Houli will miss four rounds instead of two.
Richmond defender Houli was facing up to a month on the sidelines, charged by the AFL tribunal for striking during a game against Carlton on Sunday which left his opponent Jed Lamb concussed. A four-week suspension was on the cards, but after contesting the charge on Tuesday, Houli received just two weeks as a result of some glowing character references from Waleed Aly and Prime Minister Malcolm Turnbull.
And it's safe to say, people got a little upset.
Houli is recognised as the one of the first devout Muslims to play professional AFL, is a multicultural ambassador for the code and heavily involved in community work. He also lends his name to the Bachar Houli Academy, "a high performance football talent program for emerging players aged between 15-18 years, who are from an Islamic background".
It was at an Eid event on Monday to celebrate the end of the Muslim holy month of Ramadan where Turnbull heaped praise on Houli -- comments which were then tendered as a character reference to the AFL tribunal.
"It is very hard to think of a better example of the strength and resilience of our great nation, our great multicultural society than the work that Bachar does. Bachar's skills on the sporting field... are matched by his commitment to his community and building a stronger and more cohesive Australia," he said.
"Bachar's mentoring program for Muslim youth demonstrates the power of sport to foster multicultural unity and develop teamwork and leadership skills."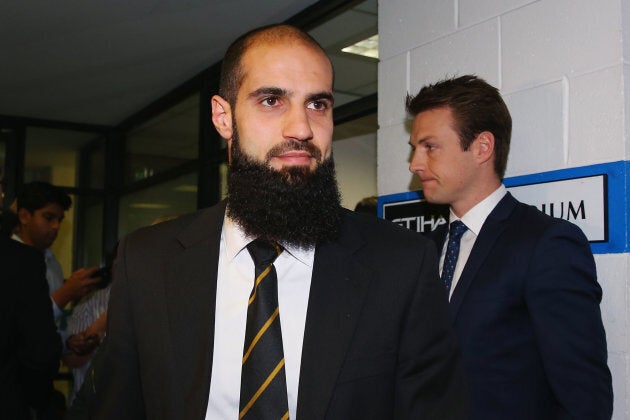 Taking into account Houli's blow on Lamb and the character references provided to the Richmond Defender, AFL appeals board chairman Peter O'Callaghan said: "Undoubtedly the evidence established Mr Houli is worthy of the highest praise and respect of which he is held by the community.
"But that cannot and should not distract from the objective fact that the strike was high and resulting in Lamb being made unconscious and quite unable to play out the match."
The original Tribunal decision was ultimately held up by the appeals board and Houli's suspension was increased to four weeks -- a move the Richmond star was happy to accept.
"The decision's been made and I accept it. My concern is and always has been with Jed and I hope he recovers really quickly," he said after the hearing on Thursday night.
"We move on, that's life. I'll do my best to help the team prepare for the next few games."
ALSO ON HUFFPOST AUSTRALIA