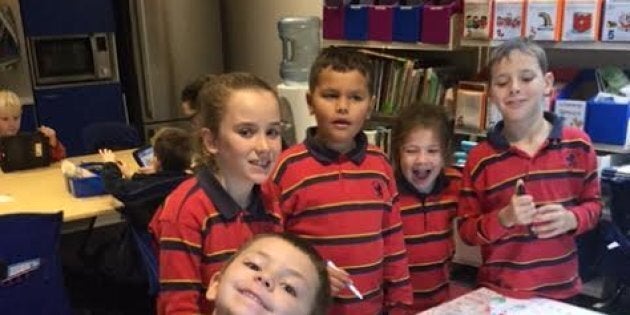 An indigenous school on the NSW Central Coast has become the first in Australia to use giant 'Post-It notes' to encourage kids to keep developing basic writing skills.
While some schools battle with kids writing on walls and desks, kids from Darkinjung Barker Campus are encouraged to write and draw on a variety of surfaces.
Post-it Dry Erase Surface is a specially formulated 'whiteboard adhesive' that can be fixed to any surface. Kids are able to draw and scribble to their heart's content and then it can be easily wiped off.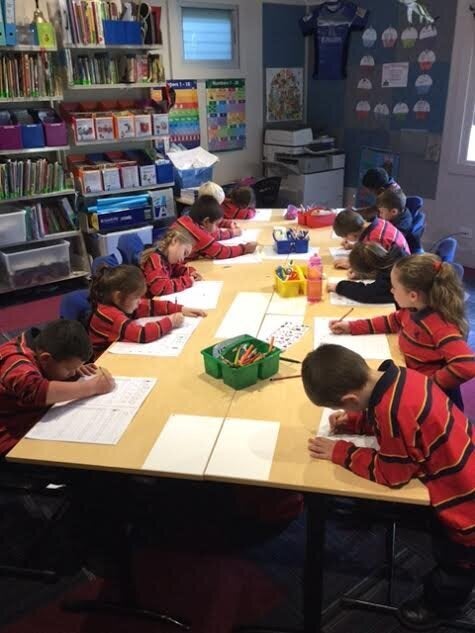 Jamie Shackleton from Darkinjung Barker Campus told HuffPost Australia the students and staff are delighted with the new approach to learning, with kids able to do maths problems, spelling tasks and problem solving, literally on their desks.
"I look after K-2 and my kids can be quite reluctant to have a go in their books because they like to be very neat. They don't like having to cross something out if they make a mistake. But if they have a go on their whiteboards, if they make a mistake, they can just wipe it off and start again. So, it's been great for their confidence," Shackleton said.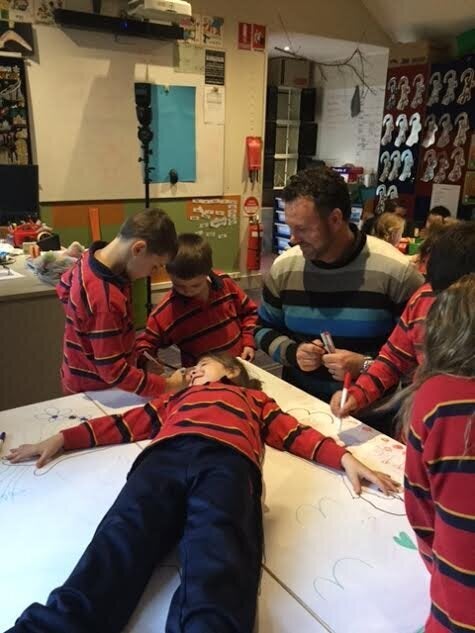 Each child has an A4-size Post-it Dry Erase Surface on their desk, while some have full-desk size. Shackleton said it's making life easier for the teachers too.
"If we're doing a writing task, instead of me going back and forth getting Post-its, I can write on the boards for them and we use them as a 'have a go' board. The kids can have a go with their whiteboard marker, then they can get their work done right into their books," Shackleton said.
Samples of the Post-it Dry Erase Surface are being sent to schools throughout Australia and are also being used at three schools in Victoria, along with Darkinjung Barker.
"It's only been a term, but all the parents coming into interviews say the same thing, 'I wish this had been around when I was at school!'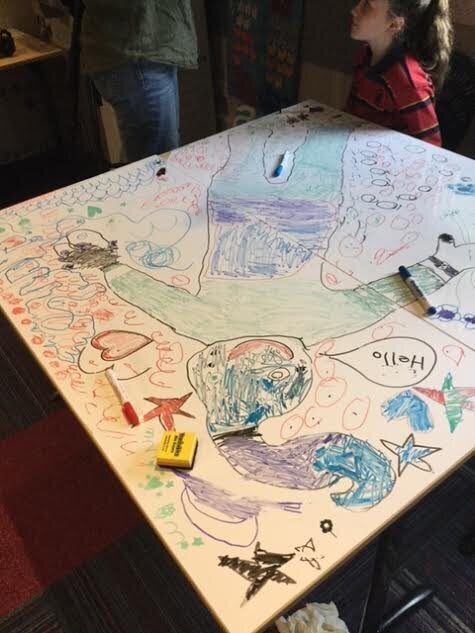 ALSO ON HUFFPOST AUSTRALIA