Fancy fish and chips for dinner? There's a chance that snapper on your plate is illegal.
It is devastating marine ecosystems and endangering the livelihoods of the 120 million people around the world who make their living from fishing.
Now, the CSIRO has developed a new tool to help fishing authorities worldwide crack down on the illegal catching, smuggling and sale of fish.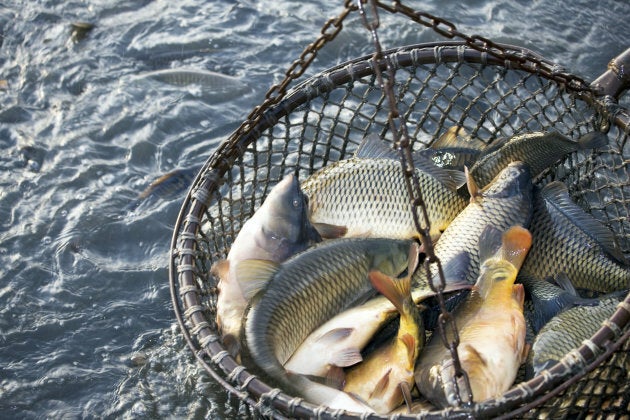 Almost all fishing vessels are equipped with an anti-collision device to help prevent them from running into other ships in busy channels and harbours. These devices can be tracked via satellites.
Lead CSIRO researcher Dr Chris Wilcox said that the problem for many fishing authorities is trying to process the huge quantities of data that these satellites provide -- one anti-collision system generates a terabyte of data a day, and there are more than 100,000 vessels at sea at any one time.
"(The new CSIRO) notification system uses a bunch of statistical models to run over this tracking data to check for ships that are going too slow, loitering in odd places... or vessels which are turning off their tracking systems," Dr Wilcox told HuffPost Australia.
"We profile each vessel in the data set... and essentially give them a score of how odd they are compared to other vessels operating in their region at that time."
Fishing authorities, such as Australia's Fisheries Management Authority, will then be able to use that data to determine which vessels their officers will inspect when they pull in to port.
Other efforts to tackle illegal fishing, like Global Fishing Watch, expose vessels' movements, but this is the first time that a tool has taken that information and processed it to assess just how suspicious a vessel's behaviour is.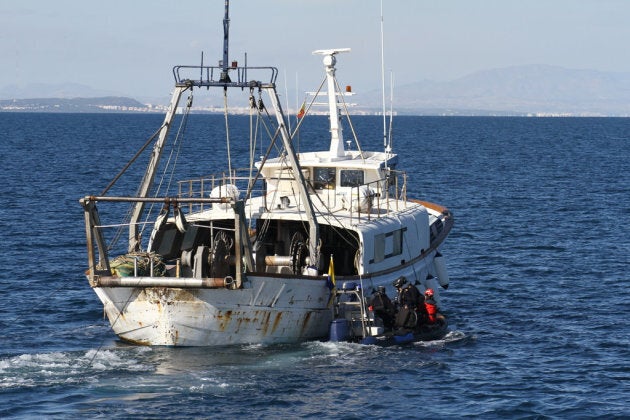 Dr Wilcox said the breakthrough technology, which will be officially launched in October, has already picked up on suspiciously-behaving vessels which had been overlooked by other surveillance practices.
"We just detect everything that isn't normal, so we found an oil tanker that looks like it is refuelling vessels which is behaving in a very odd way. That observation was new to (fishing authorities)."
With the third largest fishery zone in the world, spanning 9 million square kilometres, Australia is proactive in tackling illegal fishing but has nevertheless seen a rise in the illegal trade in recent years, with 20 foreign fishing boats being caught in our waters in 2015-16.
Many smaller, developing nations have a far bigger challenge on their hands when it comes to manning their borders.
The Republic of Palau, for example, has a population of just 20,000 people over hundreds of islands. It has just one inspection boat to police 600,000 square kilometres of ocean.
The illegal trade not only contributes to overfishing and the depletion of fish stocks; it also robs legitimate fishermen and women of their livelihood.
It ranges in size from huge international operations -- where supertrawlers from Asia or Africa pull in huge catches and ship them to Asia, from where the fish is transported to America or Australia and sold -- through to individual fishing boats catching sharks and sea sponges to sell in fish markets.
One highly destructive -- and highly illegally -- practice involves setting off dynamite underwater, often over shallow reefs. This not only kills all the fish in the region but also all other wildlife as well as much of the nearby coral.
"Illegal fishing is taking catch and income away from people who are operating legally, especially in the developing world," Dr Wilcox explained.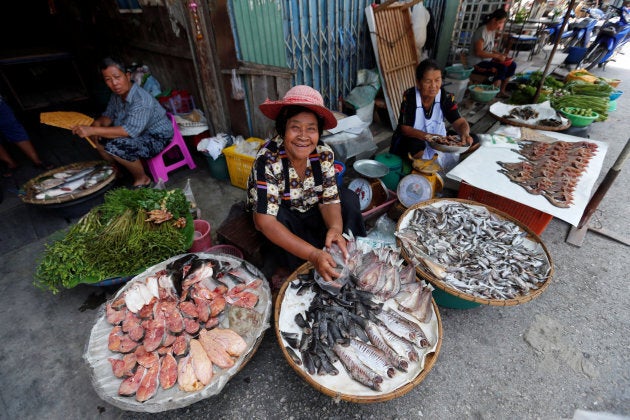 "It also leads into a greater set of issues around crime -- if you're interesting in smuggling drugs at sea, then the most inexpensive and seaworthy vessels are fishing boats."
The CSIRO developed the new technology in collaboration with Microsoft co-founder Paul Allen and his US-based company, Vulcan.
"This valuable tool will enable enforcement agencies to identify and locate suspicious vessels all over the world," said the illegal fishing program officer for Vulcan, Dr Mark Powell.
The platform is three months away from its official launch, but its already anticipated by a number of national and international surveillence agencies, including the UN Food and Agriculture Organisation, the US-based National Oceanic and Atmospheric Administration and Global Fishing Watch.
ALSO ON HUFFPOST AUSTRALIA