If you've been searching for a low-carb way to eat Mexican and Mexican-inspired food, you've come to the right place. There is a way to enjoy a breakfast burrito -- in all its cheesy, avocado and black bean glory -- without all the carbs.
This low-carb breakfast burrito starts with a herby egg 'tortilla' (it's an omelette in disguise), which is then filled with salsa, black beans, avocado, bacon and cheese, and rolled into a burrito. Clever, eh?
Although lower in carbs, this brekkie is satisfying, delicious and completely versatile -- fill it with whichever burrito ingredients you love or have on hand.
Click below to subscribe to the Refresh podcast by HuffPost Australia on iTunes.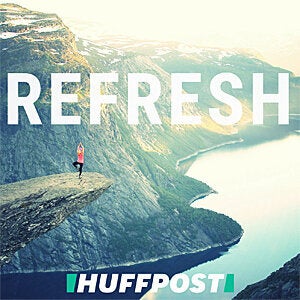 ALSO ON HUFFPOST AUSTRALIA