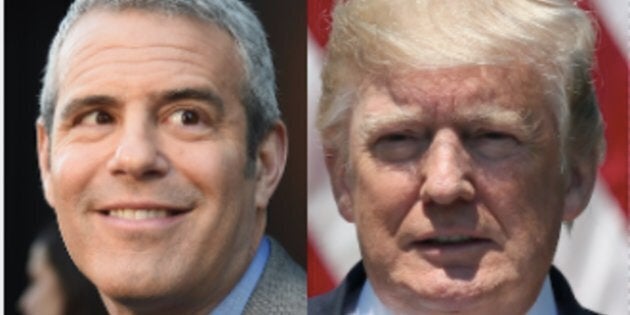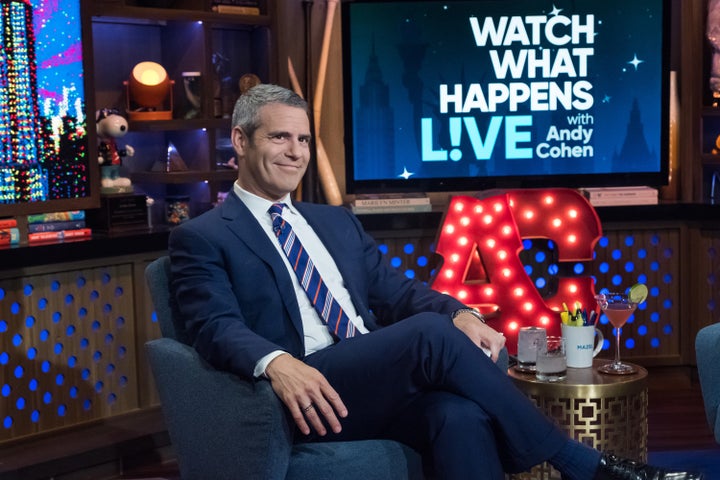 The next shadiest thing to a "Real Housewives" reunion special these days is Andy Cohen's Twitter account, where he regularly zings President Donald Trump.
Following Trump's sexist tweets attacking "Morning Joe" co-host Mika Brzezinski, in which he referred to her as "low IQ Crazy Mika" and claimed she was at one point "bleeding badly from a face-lift," Cohen outdid himself with a truly inspired clapback.
"REAL HOUSEWIVES PLAYBOOK: accuse your co-star of a face lift. It's such a classic it recurs on Potomac in a couple weeks, and DC today!!" he wrote alongside Trump's original tweet.
The "Real Housewives" franchise is, of course, no stranger to plastic surgery, as many of the women openly cop to various nips and tucks. "Real Housewives of New Jersey" star Siggy Flicker even famously made her first appearance on the series while she was still bandaged, fresh off getting a facelift.
But Cohen wasn't done with Trump just yet.
The president continued to attack the credibility of the MSNBC program after Brzezinski and her fiancé, Joe Scarborough, declared Trump to be "not well." The "Morning Joe" co-hosts also claimed that the White House used a National Enquirer hit piece as a threat to coerce them to cover the president more favorably.
Trump predictably fired back in a follow-up tweet, labelling the show "fake news" and accusing the hosts of trying to stop the alleged article, an accusation Scarborough emphatically denied.
That's when Cohen jumped in to let everybody know Trump was taking another page out of the "Housewives" playbook, writing, "always take the bait."
Trump is one table flip away from confirming Cohen's long held theory that the president is indeed a first season cast member of the "Real Housewives" vying for more air time.
And if you don't agree, well ...