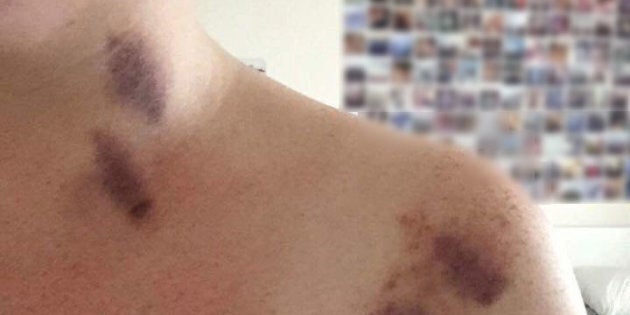 The NSW Greens knew about sexual assault allegations against one of their staffers but "protected" him for more than 20 months before taking action, two party sources -- including a sitting MP -- have alleged.
"People knew this behaviour was going on for some time. There is a culture of silence about it," a former high-level party activist claimed.
"They [the alleged victims] have told people, communicated, and nothing happened."
A female journalist aired claims about a Greens member in a viral Twitter thread last month. She claimed the incident, in April 2015, "started as consensual sex and then started to get violent".
"I told him to stop. He held me down and bit me and hit me," she wrote on Twitter, posting a photo of her neck, shoulder and arm with numerous deep bruises and marks.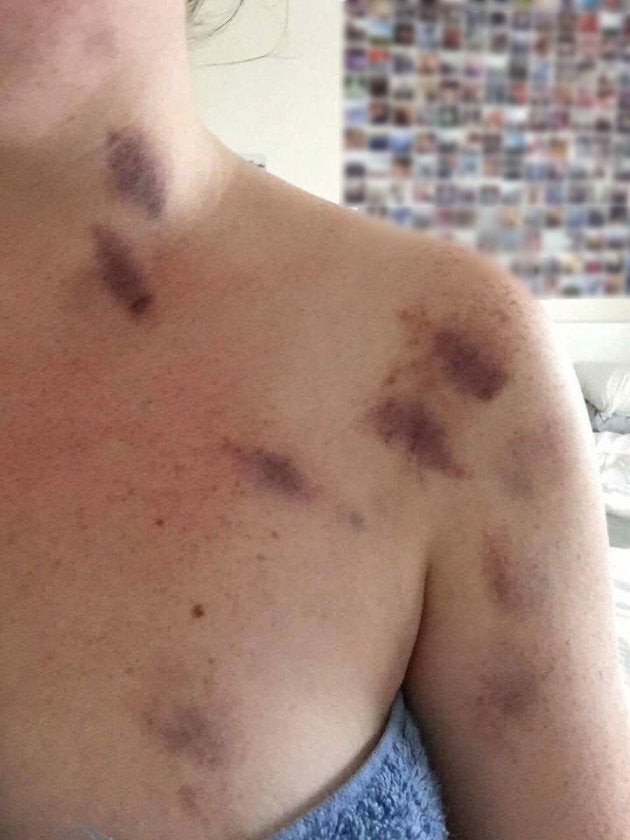 Since the initial tweets went viral, at least one other woman has come forward on social media with similar allegations against the same Greens member, and the journalist claimed she was aware of four additional reports of sexual assault or harassment besides her own.
After the Twitter claims went viral, the party released a statement saying it had received a formal complaint against the man on February 16 this year, and his membership was "formally and indefinitely suspended" on February 20. The NSW Greens told HuffPost Australia at the time that the man had been a party member and occasionally employed in a "junior role" during election campaigns.
However, HuffPost Australia has since learned the man had occupied more senior roles in the party than the Greens initially admitted, including as a senior staffer for a candidate in a NSW state election in a role that included authorising campaign material.
The Greens said they received a formal complaint only in February, but two senior party sources have claimed that the party was made aware of the allegations far earlier than February. HuffPost Australia has been told the NSW Greens were informed shortly after the alleged incident in around May 2015, soon after the journalist went to police and 20 months before his membership was suspended.
The sources also said the man in question was not in fact a "junior" employee as claimed but had worked in more senior roles on several high-profile Greens election campaigns.
"The person was named to the Greens, was reported to officials [in 2015], but nothing happened," said one source, a former high-level party activist, who claimed photos of the alleged assault were even shown to party officials in 2015.
"People were aware there were photographs. There is a culture of silence about it."
The second source, a current Greens member of parliament, independently corroborated the claim that the party was aware of allegations against the member in question well before action was taken in February of this year.
HuffPost Australia can also confirm the member, who the party claimed was only ever employed in "junior" roles, occupied a more senior position at least once; his name appears on election material for a 2015 NSW state campaign, authorising the release of the flyer. His name is also listed as a returning officer for a recent Greens candidacy pre-selection process.
A cached version of a deleted tweet from the man, from January 2013, claimed he was "on the Grayndler campaign" for the federal election of that year.
The NSW Greens did not return multiple requests for comment on the allegations, or requests for clarification of the man's role in the party.
The claims come during a period of great tumult and controversy in the Greens at both a federal and state level through Australia, with reports in multiple media outlets (here and here) claiming the party had mismanaged sexual assault allegations.
The Greens have also had two federal senators, Scott Ludlam and Larissa Waters, resign in the last fortnight over constitutional issues relating to their dual citizenship of New Zealand and Canada respectively, while controversy still swirls over federal senator Lee Rhiannon, from NSW, over her actions during the Gonski school debate and her subsequent suspension from the party room.
"It's a cultural problem. The party is fostering a culture of entitlement. The party hierarchy is of white middle class men," the former party activist said.
"They [the alleged assault victims] have told people, communicated, and nothing happened."
"There's a secretive internal hierarchy where processes exist but are not transparent. Compare what happened to [former NSW Labor general secretary] Jamie Clements in the Labor Party. He was the state secretary and he was removed. The processes the Greens have are secretive and not transparent."
While the Greens did not respond to requests for comment, the party's statement from June detailed that "an internal report is being prepared on the handling of the complaint and the Greens NSW are in the process of reviewing and strengthening policies and mechanisms for dealing with sexual assault, violence and harassment."
If you or someone you know is impacted by sexual assault, domestic or family violence, call 1800RESPECT on 1800 737 732 or visit 1800RESPECT.org.au. In an emergency, call 000. For more information about a service in your state or local area download the DAISY App in the App Store or Google Play.
ALSO ON HUFFPOST AUSTRALIA