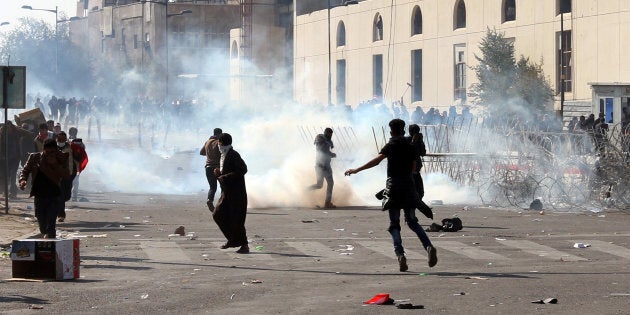 At least 12 people have been injured with reports of more than five casualties following a suicide car bombing attack in Damascus, Syria.
According to a Syrian state television report, the suicide bomber drove a car into Tahrir square, detonating explosives after it was encircled by security forces on Sunday.
Security forces reportedly chased and intercepted two further suspected car bombers on the road to Damascus airport as they attempted to enter the city, before releasing the explosives.
According to State TV, the attackers planned to bomb crowded areas in the capital on the first working day after the Muslim holy month of Ramadan.
A police officer told Syrian news organisation SANA "the terrorist bombings killed and wounded several civilians and caused physical damage to the area".
Despite this, Damascus is rarely the centre of large-scale terror-style attacks in Syria that have been taking place over the country's six-year civil war battle, devastating other Syrian cities, killing more than 300,000 locals and causing more than 5 million people to flee the country.
No group has yet claimed responsibility for the attack.
ALSO ON HUFFPOST AUSTRALIA