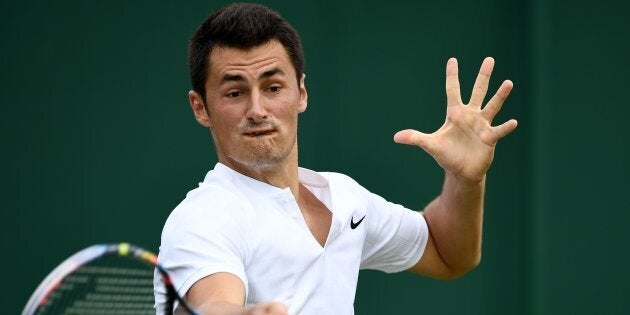 Australia's Bernard Tomic has delivered a stunning appraisal of his performance after being defeated in the first round of Wimbledon overnight, claiming he felt "bored" on the court and he "couldn't care less" if he won or lost.
Tomic fell in straight sets to Germany's 27th seed Mischa Zverev in just under an hour, in a performance dubbed listless and disappointing by many viewers.
And even Zverev was perplexed, saying Tomic was "walking slowly" between points and it felt like the 24-year-old Australian was "struggling".
After injuring his back midway through the opening set of his first-round match, Tomic's performance was noticeably hindered as the 59th seed battled to a 6-4 6-3 6-4 defeat in just an hour.
But it was his post-match press conference that drew more attention.
"You know, I wasn't completely mentally and physically there," he said.
"I don't know why, but I felt a little bit bored out there to be completely honest with you."
Tomic's exit in just the first-round brings the Aussie men's body count to four in just two days, joining Andrew Whittington, John Millman and Nick Kyrgios, who retired on just day one due to a hip injury.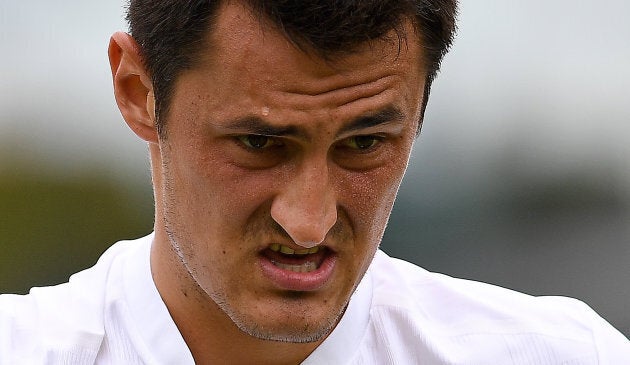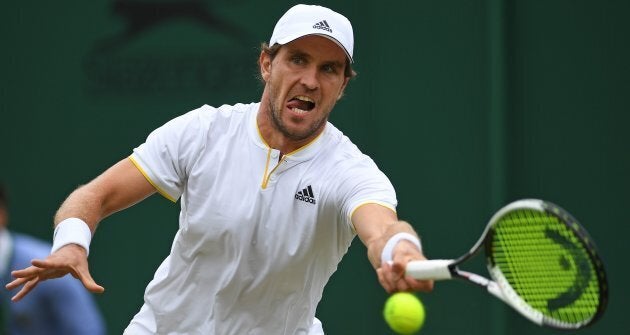 Injury or no injury, Tomic's performance quickly drew the full brunt of social media scorn, many criticising the Queenslander for showing little energy or enthusiasm during his match. Form which stood in stark contrast to the 24-year-old's performance against the same opponent just the week before when Tomic had destroyed Zverev.
Caught the Bernard Tomic match a set in. Watched him tank his way out of #Wimbledon. Zero effort, pretty sad really.

— Brian Peel (@Brian_Peel) July 4, 2017
Life of a tennis pro is arduous & demanding but Tomic is so far off the mark with his commitment & desire, it's time for a reality ✅#7Tennis

— Archie Bañez (@ABanez_31) July 4, 2017
You couldn't get a less inspiring "professional" tennis player than Bernard Tomic #Wimbledon

— Ruth (@roodles1) July 4, 2017
ALSO ON HUFFPOST AUSTRALIA