Gone are the days of mundane, everyday or multi-coloured eyeliner. Once, it would have been outrageous to wear sparkly-purple hues on your eyelids, or false eyelashes with feathers. Not anymore.
F.lashes can be described as the love-child between disco lights, technology and make-up. Electronic LED eyelashes respond to human movement and heat, so whether you jump, dance, tilt your head or nod it, the lights will flash differently. Powered by a coin battery that sits in a casing at the back of the head, the six different flashy effects come in a range of colours, seven to be precise. F.lashes were launched on Kickstarter 17 days ago and have already received over $130,000 worth of support, which is a whopping $80,000 more than the original goal.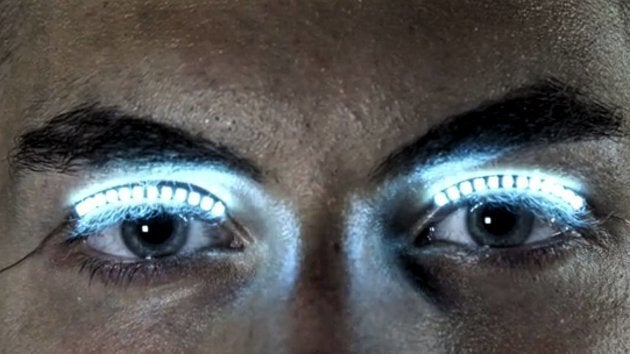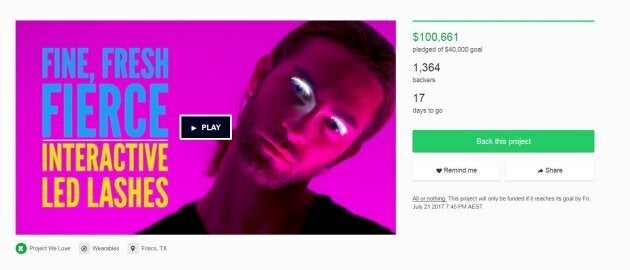 Believe it or not, that's not all in eyelash news. If light-up lashes aren't your style, why not give these magnetic fake lashes a try? The lashes are called iLashes and they attach to the eyelids without the mess of glue or adhesive.
iLashes come in sets. One half for the top of the lid and the second for the bottom. Once you position the top lash on your eyelid, you can pop the bottom part underneath the eyelashes until the two bits connect together with the magnets. So essentially, the false lashes connect to each other around your existing eyelash, giving your natural lashes a hug.
ALSO ON HUFFPOST AUSTRALIA