Workers of Sydney -- your weekday hangover problems have been cured. The CBD-version of famed Newtown burger joint Mary's is launching a breakfast menu and it's as exactly as delicious as you think it is.
Known for its unique beers, burgers and fried chicken served to local nightcrawlers who have become a somewhat cult following, Mary's definitely knows how to serve up a great party and then battle the worst of a sore head and nausea that comes with a big night out.
And this new menu is sure to get you back on your feet in time for work.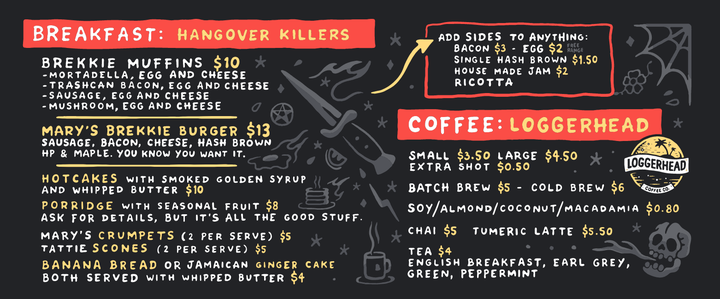 "Starting next week, Mary's CBD launches a breakfast menu along with a brand-spanking new fit out and coffee, bringing much needed sustenance to the many sad, hungover individuals populating the CBD daily," a Mary's statement said.
"Whether you are dragging yourself to the office, or off of the couch, Mary's will be serving up a variety of sweet and savoury offerings, including breakfast muffins, hotcakes and crumpets, from 6:30am - 10:00am Monday to Friday, with coffee served until 2pm for that very necessary afternoon pick me up."
And the best part? The new food, which becomes available from July 10, will be partnered with local Newtown coffee brewers Loggerhead Coffee Co so that you don't miss your swift serve of caffeine on the way back to the office.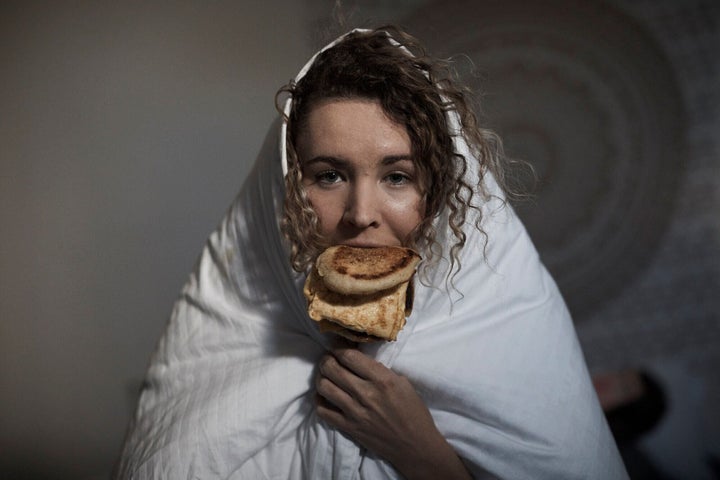 Mary's Jake Smyth said the pairing was perfect for the community in bringing "a slice of Newtown" to the CBD.
"We have been 212 [Blu] devotees since they opened their doors -- their special blend of care and charm has created a special place in our community," he said.
"When we took Mary's to the CBD, we wanted to bring it a slice of Newtown -- when it came to a coffee joint to kick our breakfasts off, there was only one choice for us. They are family, friends and f--king excellent at kicking hangovers in the nuts -- just like us."
ALSO ON HUFFPOST AUSTRALIA