At least 28 prison inmates are dead after vicious fighting broke out inside a jail in the Mexican resort town of Acapulco, in one of the worst outbreaks of prison violence in the country to date.
A state security official, Roberto Alvarez, told reporters the fight broke out between rival gangs in the maximum security wing of the Las Cruces prison at around 4am on Thursday.
Riot police stormed the overcrowded facility, which authorities say currently houses over 2,000 inmates.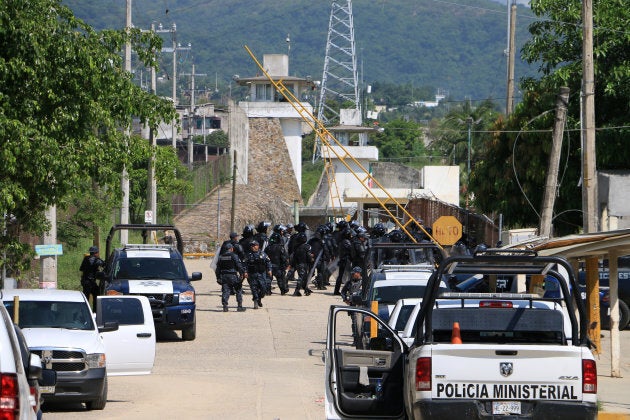 Bodies were found throughout the wing, Alvarez said, including inside and outside the kitchen and in the area for conjugal visits.
The victims had been beaten and stabbed to death. An anonymous law enforcement official told Reuters that four of the bodies had been decapitated.
In addition to the 28 dead, three people were injured in the brutal in-fighting.
Federal police and the army have set up a security cordon around the prison.
Acapulco is the largest city in the south-western state of Guerrero -- a major centre of illicit opium production. It is used to be one of Mexico's most popular tourist destinations, but gang warfare has seen violent crime skyrocket in the region, making it Mexico's deadliest city. In 2015 alone, there were 1,170 killings.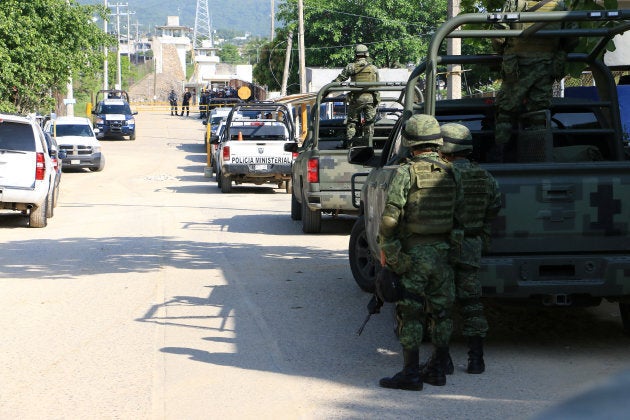 The prison violence was particularly embarrassing for Mexican officials as it came on the same day as the US Department of Homeland Security (DHS) secretary John Kelly was visiting Guerrero.
The city's mayor has ordered an investigation into the incident.
Security within the Acapulco jail is notoriously lax. In 2011, a raid by 500 federal police officers uncovered 19 prostitutes living inside the prison as well as two sacks of marijuana, 100 fighting cocks, two peacocks, bottles of alcohol and flat-screen televisions.
ALSO ON HUFFPOST AUSTRALIA