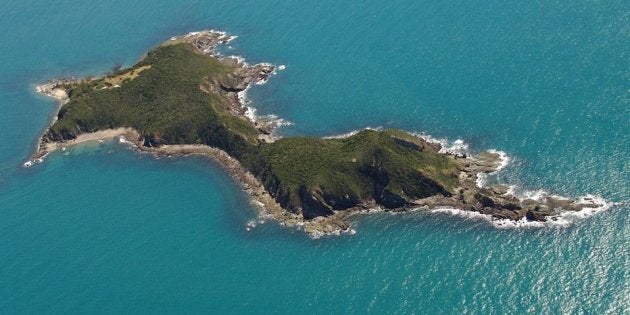 When it comes to housing affordability in Australia, things definitely aren't looking good right now -- that much we already know. But now there's an island in Tropical Queensland that could fix all of that for one lucky buyer.
Of 67,000 properties surveyed in April, just 21 across the entire country were found to be affordable for a single person living on Newstart allowance. For a single older Australian on the Age Pension or someone on Disability Support, just 1.62 percent and 0.86 percent of rentals respectively were considered affordable.
Even if both parents in a family with two children work full-time on the minimum wage, only just over a quarter of rental properties are affordable.
Originally selling for $850,000, the price of the 23-acre island has been dropped to just $450,000 and features all of the "magic" -- including hot water, toilets and camping gear -- you'd need to make your very own Survivor-cross-Castaway dream house come true.
And if you think that's it, there's more.
While the original real estate listing said the island is dotted with "small private sandy beaches" fit for water sports and exploration, the agent behind the sale Richard Vanhoff told 'The Morning Bulletin' the land had been bought by a group of single men looking for a party location, who had even created their own golf course.
"It was just party central for these boys and the reason they are selling is they are growing up a little bit, getting girlfriends and are spending more time elsewhere," he said.
In other words, it might be time for you and a few friends to pack your Hawaiian shirts and swimsuits and head to northern Queensland.
ALSO ON HUFFPOST AUSTRALIA