Vice President Mike Pence apparently couldn't help himself.
He caused concern on Thursday by blatantly ignoring a safety sign during a tour of NASA's Kennedy Space Center in Cape Canaveral, Florida.
Pence was shown some critical space flight hardware, including a piece covered by a sheet of paper with the instruction "DO NOT TOUCH." But as this snap by Reuters photographer Mike Brown shows, he totally disregarded the warning: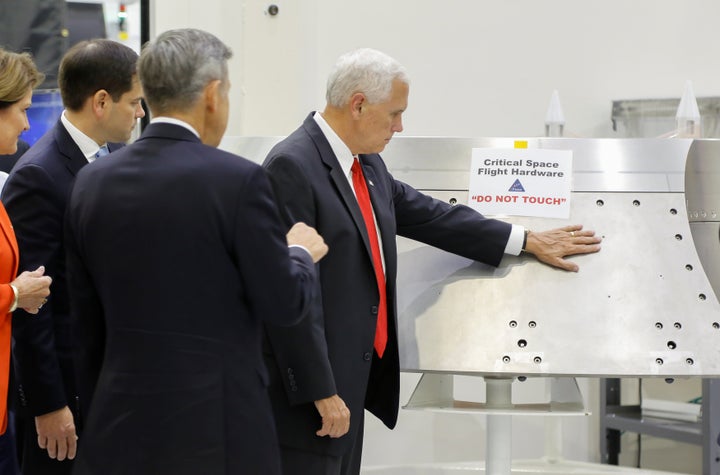 Twitter users were aghast:
Others joked that the hardware itself actually reacted to his touch:
On Reddit, meanwhile, users manipulated the image in all kinds of amusing ways:
Pence later told NASA employees that he was working on returning "our nation to the moon."
"We will reorient America's space program toward human space exploration and discovery," he added, despite offering no timetable or details on how the mission could be funded.