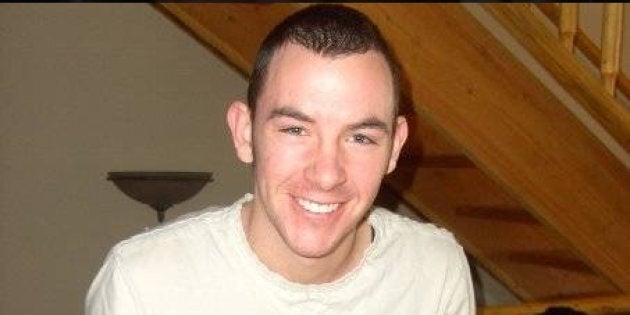 Australian man Owen Rooney walked out of a Canadian hospital seven years ago and vanished into thin air, never to be seen alive again. Seven years of searching, of desperation and heartbreak, of wondering and waiting, has finally ended in the worst possible way for his family -- after disappearing in British Columbia in August 2010, Rooney's remains have been found within a stone's throw of where he was last seen.
Rooney, 24, from Ulladulla in New South Wales disappeared seven years ago after being assaulted at a party in the small tourist town of Christina Lake. He had been in the area for a music festival in Salmo, but was later left hospitalised with head injuries.
Rooney was last seen on August 14 at the Boundary Hospital in Grand Forks before walking out. He left his things behind.
His desperate family had tried to rally the local community to help find Owen. A Facebook group, 'Help Find Owen Rooney', was set up in an effort to spread the word. Family, friends and followers used the group to share news, organise posters to be put up around the area, and talk about memories of Owen. Sadly, it was this group -- founded in a spirit of hope that Owen would be found -- where news of his death was confirmed.
The NSW electrician's mother, Sharron, confirmed the news on Tuesday in a post to the group, saying his family can now "take solace in the fact that we can bring him home to us".
"We were notified a few weeks ago that human remains were found at Hardy Mountain BC... 3km from the hospital that Owen went missing from," the post said.
"We have come together as a family to receive the news via a phone appointment, the DNA results have confirmed it is our Owen. Emotionally digesting this news is a challenge.
"We have no further information till we hear from the coroner... We thank the Grand Forks Search and Rescue for their bravery and diligence in bringing Owen home to us."
Rooney is understood to have attended the Shambhala electronic music festival where he experienced a bad drug reaction before becoming paranoid and spending time in a harm reduction tent. After the festival, it is believed he missed his transport back to the Kelowna area before being assaulted and picked up by police and checked into the Boundary Hospital.
ALSO ON HUFFPOST AUSTRALIA