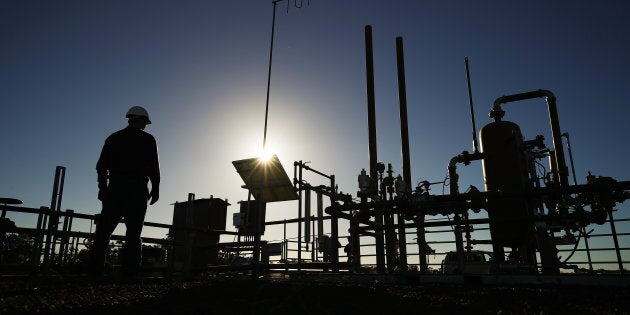 High electricity prices could have more to do with the high wholesale price of gas than the renewable energy sector, a new report has found.
The energy report, published by The Australia Institute, looked at energy prices in South Australia and found a correlation between domestic electricity prices and gas prices, despite gas making up just 10 percent of electricity generation.
"It seems that the decision to allow so much of the gas resources of eastern Australia to be exported was made without considering the likely effects on the electricity market," report author and Australian National University Energy Analyst Dr Hugh Saddler said.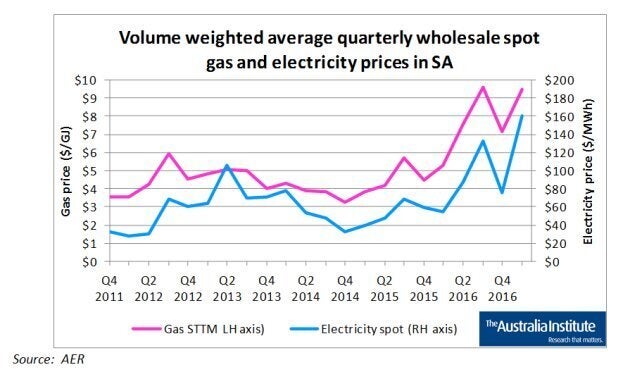 "Household and business consumers of electricity are now paying the price for this policy failure."
The launch of the National Energy Market in 1998 was followed by a rush of construction of gas turbine power stations in Queensland, NSW and Victoria and Tasmania, Saddler said.
"So this is not a malfunction of the National Electricity Market, but precisely how it was expected to operate, when set up. What has changed is the price of gas, driven up by export contracts," he said.
The report comes as government backbencher Craig Kelly warned Australians will die because of high power bills driven by renewables.
The report found higher National Electricity Market (NEM) wholesale prices are responsible for large increases in retail energy prices from 1 July

Large increases in retail electricity prices, starting from 1 July in NSW, Queensland, SA, Tasmania and the ACT are almost entirely the result of much higher wholesale prices in the National Electricity Market.
These increases will make retail prices across the NEM the highest ever since the start of the NEM, in real 2017 dollar terms, and probably the highest in real terms since the 1970s, if not the 1960s.
High electricity prices are caused by the high wholesale price of gas, in both SA and other states
"People will die," Kelly told the ABC on Thursday, repeating his previous claim.
Energy prices are on everyone's mind.
In May a Melbourne University report also linked high energy prices to the gas market, itself echoing earlier reports.