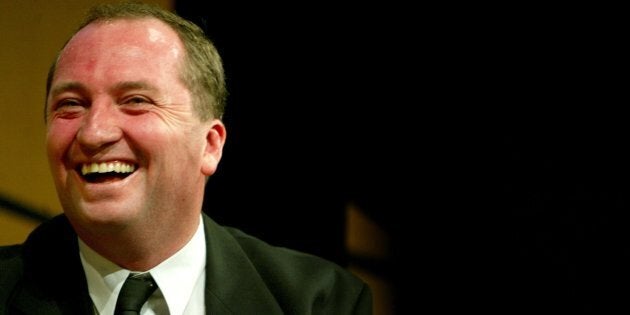 Deputy Prime Minister Barnaby Joyce has hit out at Labor for refusing to back a national plebiscite to decide same-sex marriage.
The coalition wants a national vote to determine whether gay marriage should be legalised in Australia, while Labor and the Greens back a free vote in parliament, which they say will be faster and less costly.
Speaking at the Liberal-National Party conference in Queensland, Joyce said Labor was worried about putting the power to decide the issue in the hands of the public.
"We went to the election and said if you want to change the Marriage Act, we'll have a plebiscite," he said on Saturday.
"Why would you be scared of the Australian people ... Down in Canberra they say 'that's politically incorrect you can't say that', well we do."
Joyce's comments come on the same day as the release of new research that shows most baby boomers in a number of conservative electorates support marriage equality.
The ReachTel poll, commissioned by The Marriage Equality Coalition, found 65 per cent of voters aged 51-65 backed same-sex marriage. The research was carried out in the electorates of Peter Dutton, Greg Hunt, Josh Frydenberg, Christopher Pyne and Malcolm Turnbull, NewsCorp Australia reports.
ALSO ON HUFFPOST AUSTRALIA