You know nothing ... about "Game of Thrones" Season 7.
After paparazzi photos from the sets of the upcoming season started leaking online, it seemed like our "GoT" dream was going to come true: Khaleesi (Emilia Clarke) and Jon Snow (Kit Harington) will meet!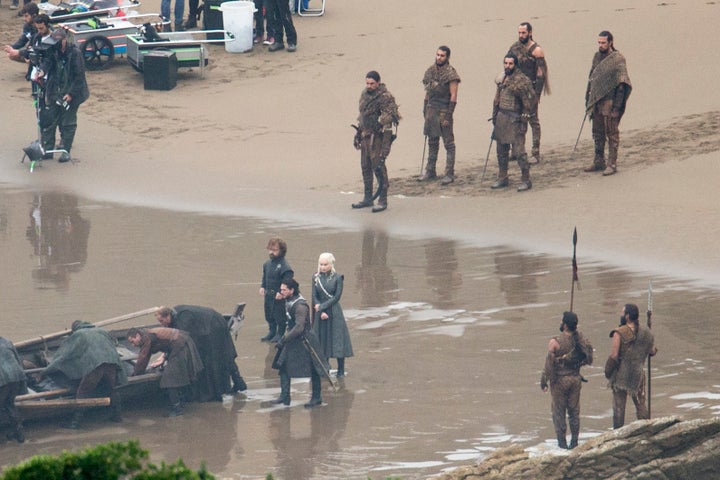 Jon will hang out with a dragon!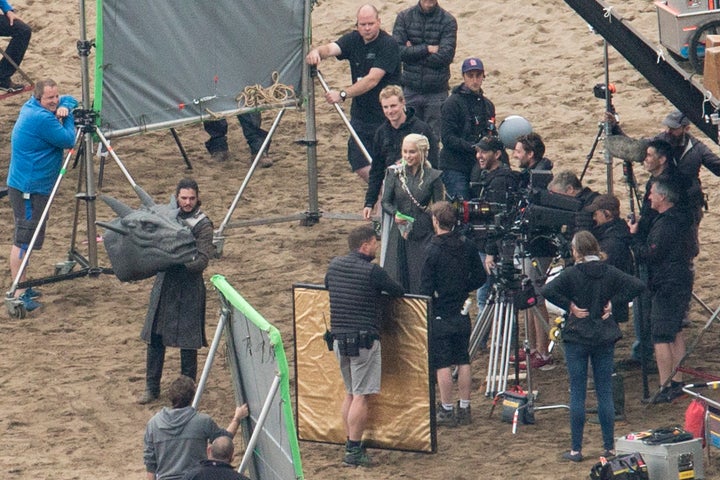 Jon will ... what the hell are you doing, Jon?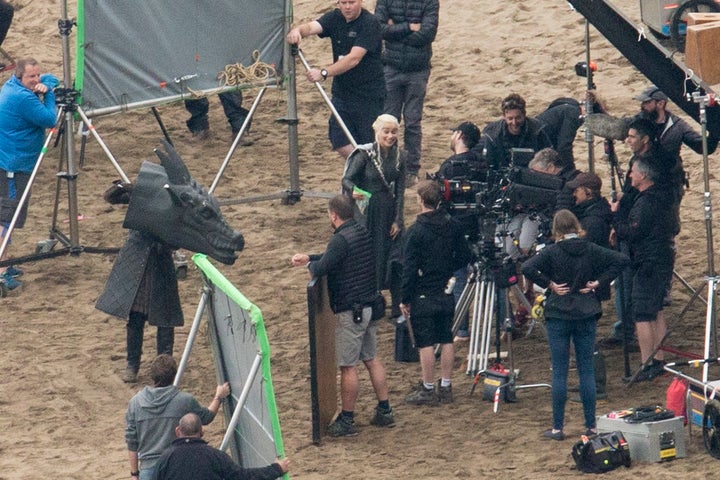 Whatever it was, we were cool with it. Finally, different storylines were coming together ... until they weren't.
On Monday, Harington revealed during a "Jimmy Kimmel Live!" appearance that at least some of those set leaks were deliberately faked.
"We did fake some scenes," Harington told host Jimmy Kimmel. "We put together people in situations where we knew the paparazzi was around so they'd take photos, and that would get on the internet to fake scenes."
In October 2016, we speculated that some of the leaks could be fake, but also wondered, "With only so many days to film, are they really going to waste valuable time just to troll us?"
The answer is yes. Yes, they would.
Harington wouldn't reveal which scenes weren't real, but apparently some happened in Spain, and he was involved in three. So it seems like the stuff on the beach ― supposedly taken around film sets in Spain ― are likely fake scenes. (Son of a beach!)
Skeptical? Just look at Daenerys laughing here: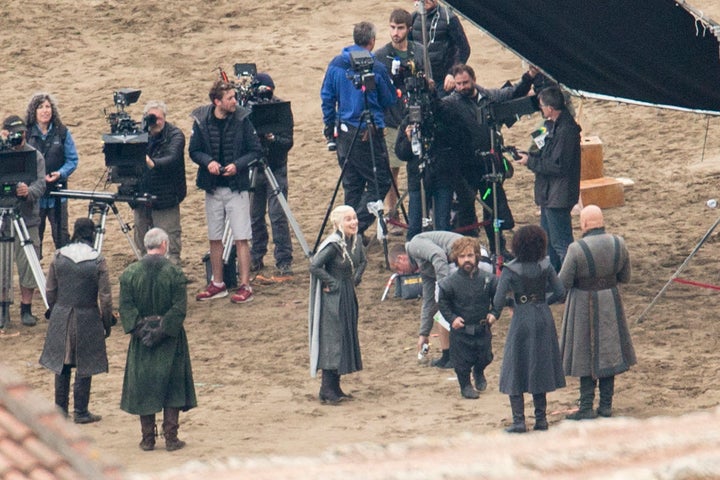 When has the Mother of Dragons ever been that chill? Something just doesn't seem right.
Even more suspiciously, the beach photos are clear and out in the open. Plus, there are a lot of them.
Don't count out a meeting between Jon and Dany, though. There are other, blurrier photos of the pair seemingly together, which may be legitimate. And in an interview earlier this year, Harington told HuffPost there are "lots of people who cross paths, and that's something that I think the audience has been waiting for for a long time."
So Jon and Dany still might be meeting, just not in the way we thought they were. And whatever the heck Jon is doing with this dragon, yeah, that might not happen.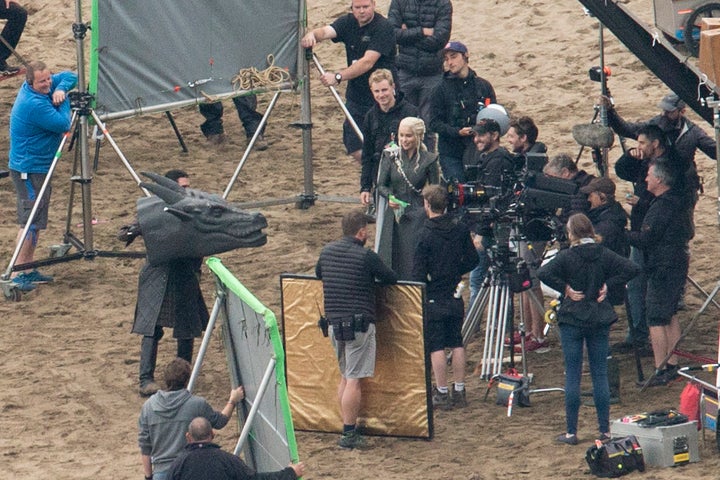 "Game of Thrones" Season 7 premieres July 16.