Andy Murray won a lot of fans when he called out casual sexism at Wimbledon - and Serena Williams is one of them.
Earlier this week, Murray interrupted an American journalist who completely ignored the achievements of female tennis players in the sport.
Williams, whose successes had been overlooked (she's won 14 out of 23 grand slams since the start of 2009), has since praised Murray for sticking up for women's rights.
"I don't think there should be a woman player, and there shouldn't be a female athlete, who isn't completely supportive of Andy Murray," she told ESPN.
"He has spoken up for women's issues and women's rights, especially in tennis, for forever. And he does it again, you know!
"That's who he is and one thing we love about him."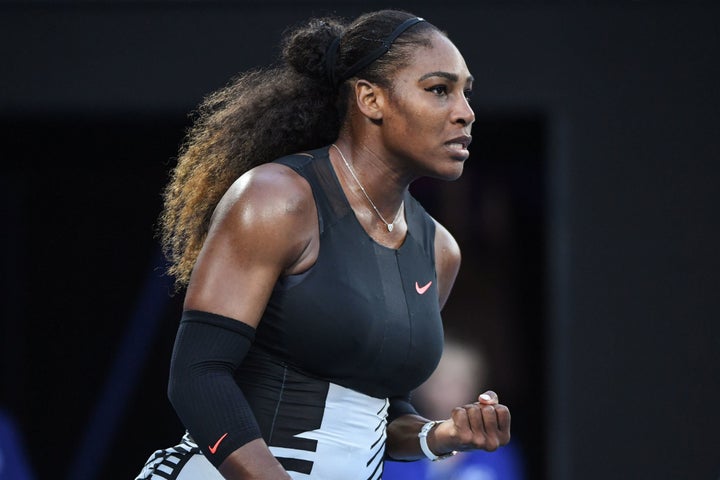 On Wednesday, an injured Murray left the Wimbledon tournament after being beaten by American player Sam Querrey.
In the post-match press conference, he was asked about his opponent by a reporter who seemed to have forgotten that female tennis stars existed.
"Andy, Sam is the first American player to reach the semi-final of a Slam since 2009..." the reporter began, to which Murray replied: "Male player."
"I beg your pardon?" the journalist responded.
"Male player," Murray repeated.
The tennis player was widely praised on social media for calling out the error.
Serena and Venus Williams, Coco Vandeweghe and Madison Keys - all American players - have reached Grand Slam semi-finals since 2009.
Serena won Wimbledon last year - one of 12 major titles secured in the period - and Venus reached the semis on Tuesday.
It's not the first time Murray has called out sexism. During a post-match interview after he won the men's singles title at last year's Rio Olympics, the BBC's John Inverdale remarked that Murray was the first person to win two tennis golds in the sport.
But Murray reminded him: "Venus and Serena have won about four each."