Warning: This post is dark and full of (potential) spoilers!
Winter is here, and so are descriptions for the first Season 7 "Game of Thrones" episodes.
HBO has released the plot summaries and titles for the first three episodes: "Dragonstone," "Stormborn" and "The Queen's Justice."
Though the network has been especially vague in the past when it comes to episode summaries, with these we may be able to glean some big plot points.
Episode 1: "Dragonstone" (July 16)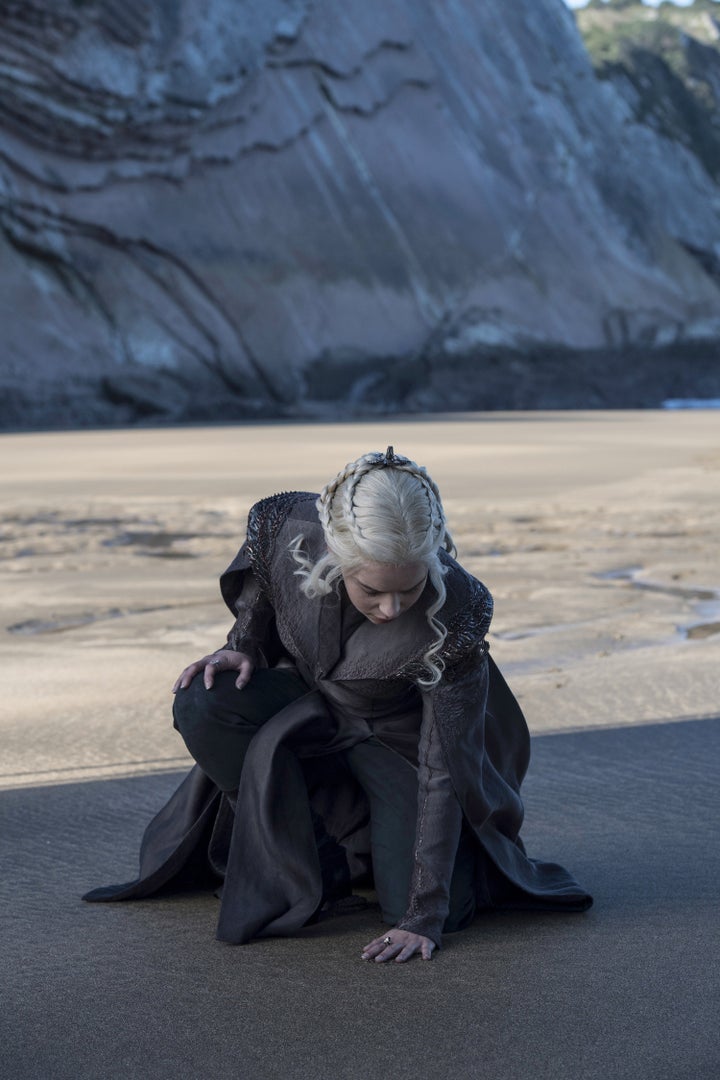 Description:
Jon (Kit Harington) organizes the defense of the North. Cersei (Lena Headey) tries to even the odds. Daenerys (Emilia Clarke) comes home.
Our guess:
"Dragonstone" seems like it's going to be all about Dany finally getting to Westeros. (Khal it more than a maybe!) It's taken long enough, so that makes a fair amount of sense.
Cersei's attempt "to even the odds" could indicate that she teams up with Euron Greyjoy (Pilou Asbæk), which is rumored to take place in Season 7.
Jon Snow's defense of the North could mean setting out to Dragonstone, the Targaryen's ancestral home, to finally meet Dany face-to-face. We know this meeting is gonna happen. They might as well just get it out of the way.
Episode 2: "Stormborn" (July 23)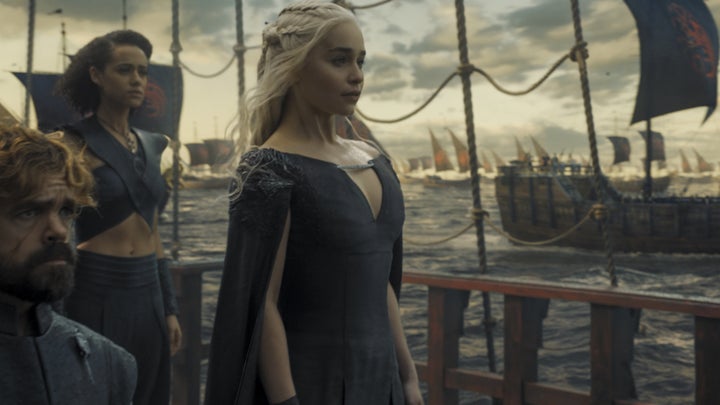 Description:
Daenerys (Emilia Clarke) receives an unexpected visitor. Jon (Kit Harington) faces a revolt. Tyrion (Peter Dinklage) plans the conquest of Westeros.
Our guess:
Damn, Jon Snow. The King in the North is facing a revolt in Episode 2? Perhaps this has to do with Littlefinger, considering the "Game of Thrones" trailer suggests the two will clash. It could also have something to do with Sansa, who is set to have a contentious relationship with Jon this season.
Daenerys receiving an "unexpected visitor" is a little cray. If Jon Snow sets out to meet her in Episode 1, he'll have to develop time-travel powers to show up in Dragonstone by Episode 2. If the visitor isn't Jon, perhaps Melisandre (Carice van Houten) rides to Dragonstone to tell Dany about Jon Snow?
Or, as HuffPost's Sara Boboltz speculates:
(Oh no! Not Ed Sheeran of LEGO House!)
Tyrion's plans for "the conquest of Westeros" could include the army of Unsullied overtaking the Lannister's Casterly Rock home. This is heavily theorized to happen in Season 7; a clip in the trailer even appears to show the Unsullied entering Casterly Rock through the sewer system. (Tyrion once told Varys he was in charge of the Casterly Rock sewer system.)
Episode 3: "The Queen's Justice" (July 30)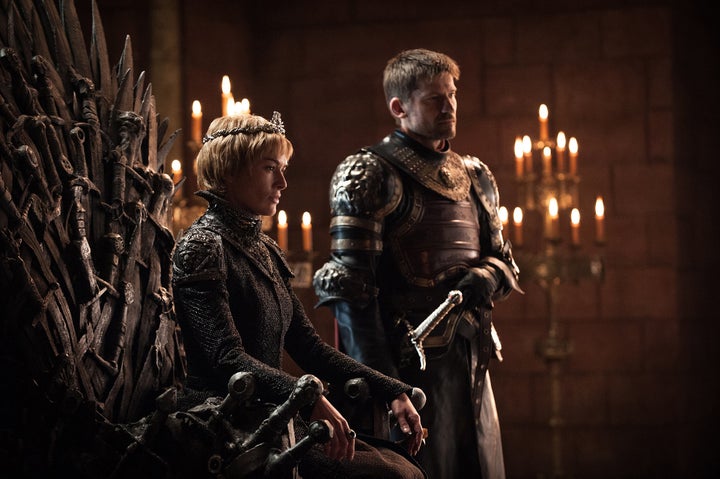 Description:
Daenerys (Emilia Clarke) holds court. Cersei (Lena Headey) returns a gift. Jaime (Nikolaj Coster-Waldau) learns from his mistakes.
Our guess:
The description says Jaime "learns from his mistakes." His biggest mistake sure seems to be leaving Cersei to her own devices at King's Landing ― where she recently demolished a good chunk of the cityscape. Maybe this episode will see the twins' relationship turn a dark corner. There's already a big theory out there suggesting Jamie will end his sister's life.
Meanwhile, Cersei returning a "gift" sounds a lot like it will involve dead Sand Snakes. Remember how they sent her a package containing Myrcella's necklace in Season 5?
Other possibilities include the Lannisters getting ahold of Podrick (Daniel Portman), considering Jaime gave Podrick as a gift to Brienne (Gwendoline Christie). Tyrion famously calls himself a "gift" in Season 5 when he first meets Dany. It's doubtful that Cersei would have Tyrion in her grasp by Episode 3, but this is "Game of Thrones," and all men must die.
Does that include Tyrion, too?
Probs not, but it's fun to speculate.
What do you think is happening, based on the descriptions?