President Donald Trump checked out some sweet big-kid toys on Monday as part of his administration's "Made in America" week featuring U.S.-made bulldozers, baseball bats and firetrucks.
Trump hopped into a firetruck made by Wisconsin-based Pierce Manufacturing, and this gem of a photo resulted.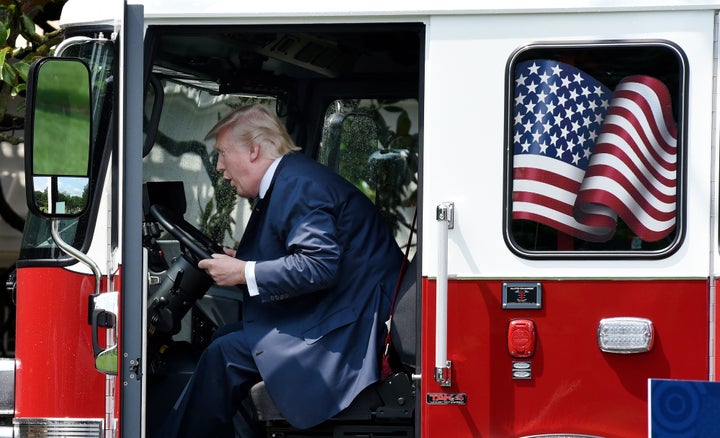 The photo is reminiscent of an image from earlier in the year, when the president hopped aboard a big-rig truck, sending the internet into a frenzy.
See more photos of the president checking out American products below.