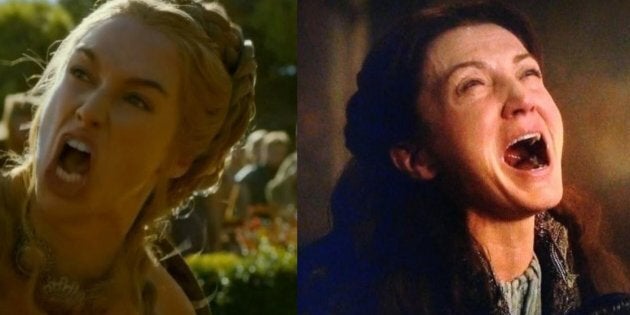 On the night Australia's (long) wait for Season 7 of 'Game Of Thrones' was finally over, the show's fans who opted not to illegally stream to watch it through Foxtel Now were left bitterly disappointed. When the service was meant to be giving its 8.30pm encore screening (after showing already at 11am to coincide with the U.S. premiere) many customers instead tuned in to blank or loading screens.
Due to "unprecedented demand" the Foxtel Now service which had appeared like the cheaper, non-contract option to the standard Foxtel package for many customers, crashed and left hundreds of Aussies desperately still hanging out for their GoT hit. And hell hath no fury like a GoT fan scorned from Westoros escapism.
Many were left questioning their decision to legally toe-the-line -- a considerable effort for many of us when Australia pirated the previous seasons of GoT more than any other country.
Foxtel appeared to scramble for several hours to rectify the monumental clusterf*ck technical difficulty to not much avail, while the outrage and complaints from customers came quick and fast.
We apologise & r doing everything we can to resolve probs with online services. We will keep you updated as we seek to resolve the problem pic.twitter.com/nqgdgRrF39

— Foxtel (@Foxtel) July 17, 2017
Foxtel released a statement late on Monday night, saying the HBO's technical systems "could not cope and in Australia, the surge of demand for Foxtel's recently launched on line product, Foxtel Now, also experienced customer meltdown".
Foxtel spokesman, Bruce Meagher, further added they were "devastated" that customers experienced technical issues.
"It's most unfortunate and we apologise to those affected," Meagher said.
"We are committed to resolving the technical faults immediately and together with our broadcast partners around the world, we are giving this the same degree of priority. We assure anyone impacted that they will be able to watch the first episode of Season 7 either On Demand or via one of our encore screenings throughout the week."
ALSO ON HUFFPOST AUSTRALIA