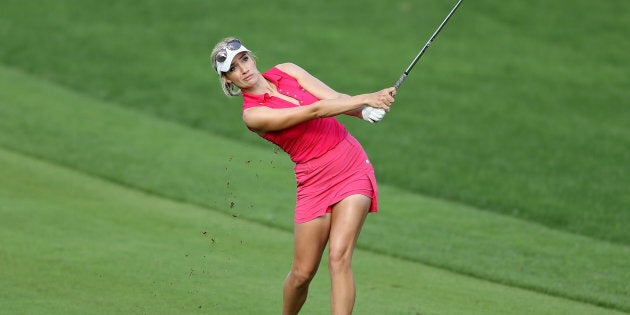 Bosses of the Ladies Professional Golf Association (LPGA) in the U.S. are cracking down on the attire which players can wear in competition -- and even at events off the course.
This is an unusual development, as dress standards in both the men's and women's game have loosened over the years, and it means outfits -- like the one at the top of this story worn by U.S. golfer Paige Spiranac, and the one worn below by Michelle Wie -- would no longer be allowed.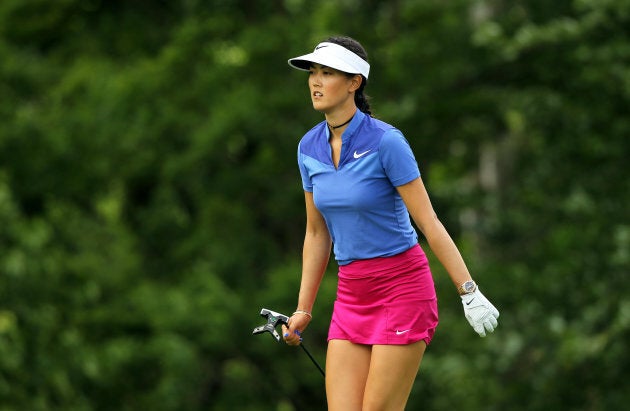 In an email sent a few days ago, LPGA player president Vicki Goetze-Ackerman informed players there would be some new rules. She capped the word NOT several times for emphasis. The email reads as follows:
Racerback with a mock or regular collar are allowed (no collar = no racerback)
Plunging necklines are NOT allowed.
Leggings, unless under a skort or shorts, are NOT allowed
Length of skirt, skort, and shorts MUST be long enough to not see your bottom area (even if covered by under shorts) at any time, standing or bent over.
Appropriate attire should be worn to pro-am parties. You should be dressing yourself to present a professional image. Unless otherwise told "no," golf clothes are acceptable. Dressy jeans are allowed, but cut-offs or jeans with holes are NOT allowed.
Workout gear and jeans (all colors) NOT allowed inside the ropes
Joggers are NOT allowed
As you might expect, not every golfer is a fan. Paige Spiranac, who is well known for her fabulous outfits, had a dry response when asked for her thoughts.
Translation: why is looking like a slob OK but looking fantastic isn't? Some have even suggested the crackdown is tantamount to "body shaming".
Heather Daly-Donofrio, a former pro golfer who is now the LPGA tour's communications and tour operations officer, told Golf Digest that the new dress code "requires players to present themselves in a professional manner to reflect a positive image for the game".
"While we typically evaluate our policies at the end of the year, based on input from our players, we recently made some minor adjustments to the policy to address some changing fashion trends. The specifics of the policy have been shared directly with the members," she said.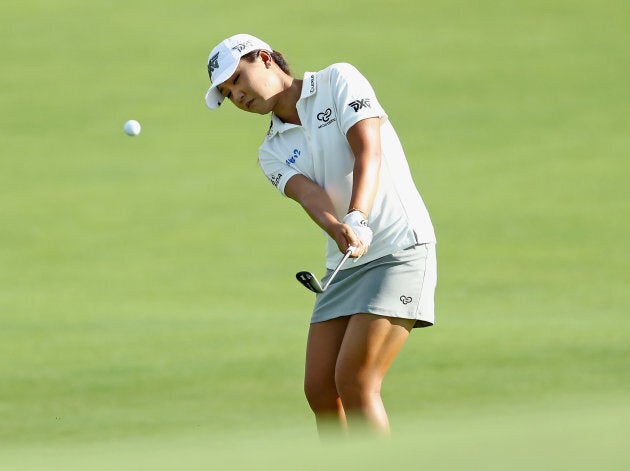 Golf is of course one of the oldest, most conservative sports on earth. It's possible the sport is moving to protect its traditional values and give it a real point of difference in the modern, crowded sporting marketplace. There's also an argument that women have the right to wear whatever the heck they choose within the limits of decency.
It appears most golfers are adopting the latter view.
The new rules came into effect this week. Players will be fined $1,000 for each breach, and double that thereafter.
ALSO ON HUFFPOST AUSTRALIA