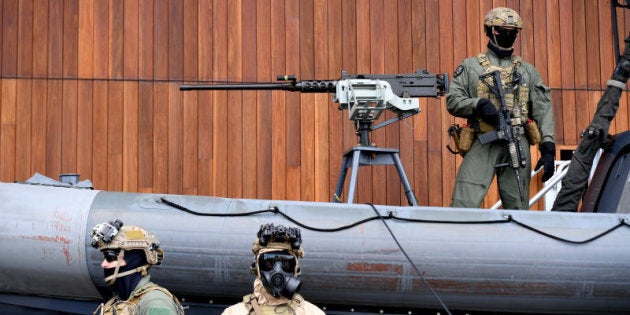 CANBERRA -- The Australian Defence Force is being given greater powers to respond to domestic terror events, and in a curious PR decision to normalise this use of the military, special forces soldiers have been used as strong, silent and immovable objects at the Prime Minister's press conference on Monday.
Yes, Malcolm Turnbull is under fire for using defence personnel as PR props with Shadow Defence Minister Richard Marles indicating a 'fine line' may have been crossed.
And it will come as no surprise, that the adornment of commandos at a Sydney press conference today is also leading to some social media mocking and ripping.
Turnbull held his Monday morning defence themed presser at Sydney's Holsworthy Barracks complete with the Chief of the Defence Force Air Chief Marshal Mark Binskin and six extremely well-armed, masked special forces soldiers strategically placed in the background.
The men were not just milling around for show. They posed with weapons throughout the staged media event.
Weapons were also on display on a table between the PM and the soldiers with one Tweep describing the scene as a "full warzone film set".
Labor's Defence spokesman Richard Marles is concerned the men may have been politicised.
"As public officials in this space, we must always ensure we never politicise the ADF," he told reporters in Melbourne.
"I think that the Australian people can well see a prop when it is presented."
"They can sniff it from a mile away and they will judge people accordingly and it is for all of us in this space to use our judgement appropriately to make sure that we are doing this in a way which is respectful to the ADF because I can assure you, the Australian people will absolutely judge our actions as indeed they should."
Click below to follow HuffPost Australia Politics on Facebook!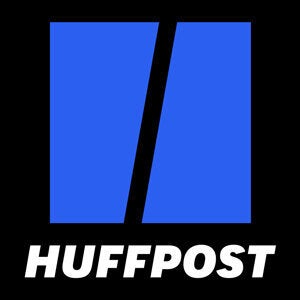 ALSO ON HUFFPOST AUSTRALIA