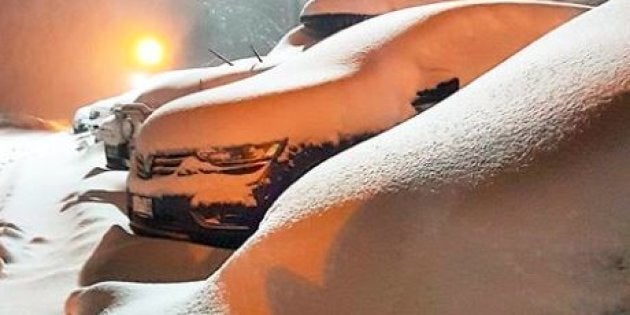 On Tuesday, we told you about the biggest blizzard of 2017, which was rolling through the south-east of Australia. The pics on Wednesday morning say it all.
At the restaurant halfway up Perisher's quad chairlift, the snow is two-and-a-half Powerade bottles deep.
At Falls Creek they had, oh, about half a ruler overnight. Bear in mind that the table was cleared on Tuesday.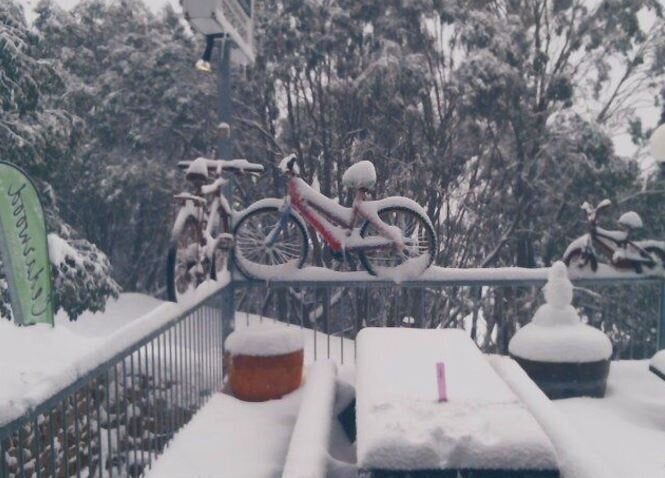 It's here. It's finally here. After a slowish start to the Australian ski season -- which was offset immeasurably by huge amounts of snowmaking -- a major snowstorm is sweeping across the Australian Alps on Tuesday.
This weather system had snow watchers excited as much as 10 days ago. But unlike other storms this year which disappeared into the Southern Ocean and missed the mainland, this one has tracked northwards as predicted, and is delivering snow by the bucketload.
Nowhere is this better captured than on Thredbo's live camera about halfway up the mountain at the Merritts Mountain House restaurant. If you're watching this on Tuesday afternoon as we publish this story, you'll see it's absolutely dumping snow, and lots of it.
And if you're reading this at a later date and it's stopped snowing, it looked like this:
This system actually started delivering snow on Monday afternoon. Falls Creek ski resort in Victoria captured it in slow motion, which we approve of, because weather can be soulful and artistic too, you know.
Perisher in NSW also opted for slow motion. OK, maybe this is getting a little weird.
So how much snow is there in Australia right now?
Well, official snow depth in NSW is measured at Spencers Creek, about halfway between Thredbo and Perisher. The measurements are taken by Snowy Hydro, who need to know how much water is heading into their dams come spring.
Before this storm, the snow depth was 58 cm in NSW (with roughly the same amount in the higher Victorian skifields). We've plotted this year (to date) against the full 2006 season, which was the worst ever.
The results are below. With luck, this storm will take the depth beyond the peak reading of 85cm in 2006. With more snow in the long range forecast for next week, this season should be OK after all.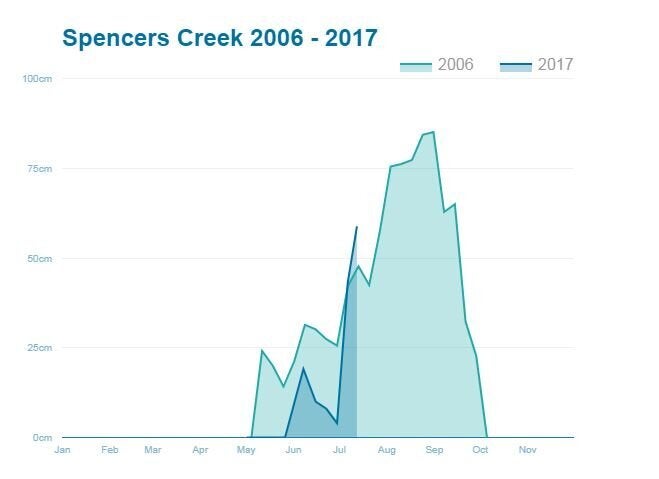 While the snow is much-needed, it's pretty tough being outdoors all day in a blizzard. We salute those intrepid enough to be out skiing or snowboarding on this exceptionally snowy Tuesday. This is the Front Valley area of Perisher. Nasty.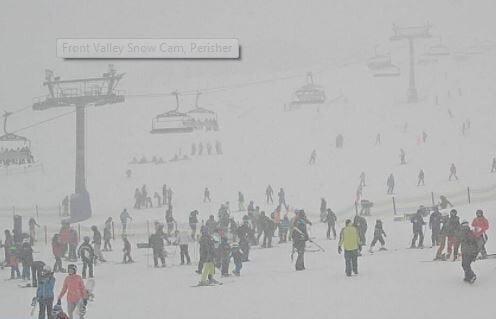 For those of you who can interpret a satellite view, have a look at this classic winter setup . For those who can't, the speckled cloud south of Adelaide represents exceptionally cold air. As it tracks east into Wednesday and Thursday, large parts of NSW and Victoria beyond the Alps can expect snow flurries.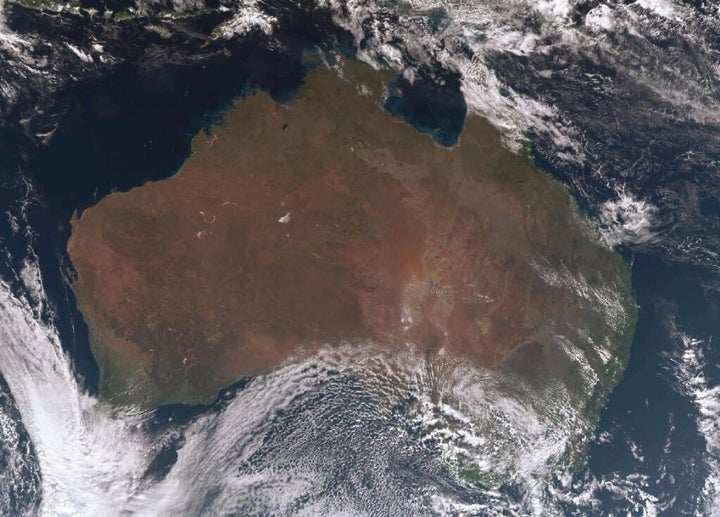 Meanwhile at 3pm on Tuesday, the cold air had not yet hit Sydney, which was basking in glorious sunshine and 23 degrees. In Melbourne it was just 13.8, and at Australia's highest weather station at the top of the chairlift at Thredbo, it was a chilly -3 with a windchill of about -15.
Thredbo and the other major Australian resorts reported up to 10cm of snow during the day, but much more appears to be coming in the next 24 hours.
ALSO ON HUFFPOST AUSTRALIA