There is no shortage of sex manuals in the marketplace today – however this particular tome is nothing short of a trailblazer.
The Muslimah Sex Manual: A Halal Guide to Mind Blowing Sex is a sex guide for Muslim women, written by a Muslim woman.
The first of its kind, the book is being touted as a challenge to the conservative stereotype of women in Islam – and readers are describing it as "empowering".
Author Umm Muladhat [an alias - all she will reveal of herself is that she is an American-born psychology graduate] told HuffPost UK: "I think the biggest misconception that people have about Muslim women is that they are scared of sex or too modest to think about it. Muslim women are women like any other. I didn't need to empower them, they were already empowered. Their need wasn't a shift in attitude, but a practical guide.
"I found one or two I found one or two books written about Islam and sex but none of them were very practical. They tended to focus on marriage and then have one or two chapters briefly telling Muslims that sex within marriage is good and to enjoy it. There was nothing about how to actually cultivate that sex life. I wholeheartedly agree that marriage is about much more than sex. It's important to talk about those aspects but there are plenty of books already on that subject. As to spicing up a Muslim's sex life? There's almost nothing that's published in English."
In fact, Muladhat explained it was the "horrible" sex life of a young Muslim woman that prompted her to write the book, which includes chapters from kissing to cowgirl positions.
Having congratulated the woman on her engagement some months earlier, Muladhat ran into her again and learned the intimacy in her marriage was fast becoming non-existent.
She said: "She had been a modern Muslimah her entire life. Before marriage, she had never so much as held a non-mahram's [non-blood relation] hand, let alone become physically intimate with one. She had eagerly looked forward to marriage as a chance to finally indulge in all the physical intimacy she had postponed for the sake of Allah. But it wasn't working."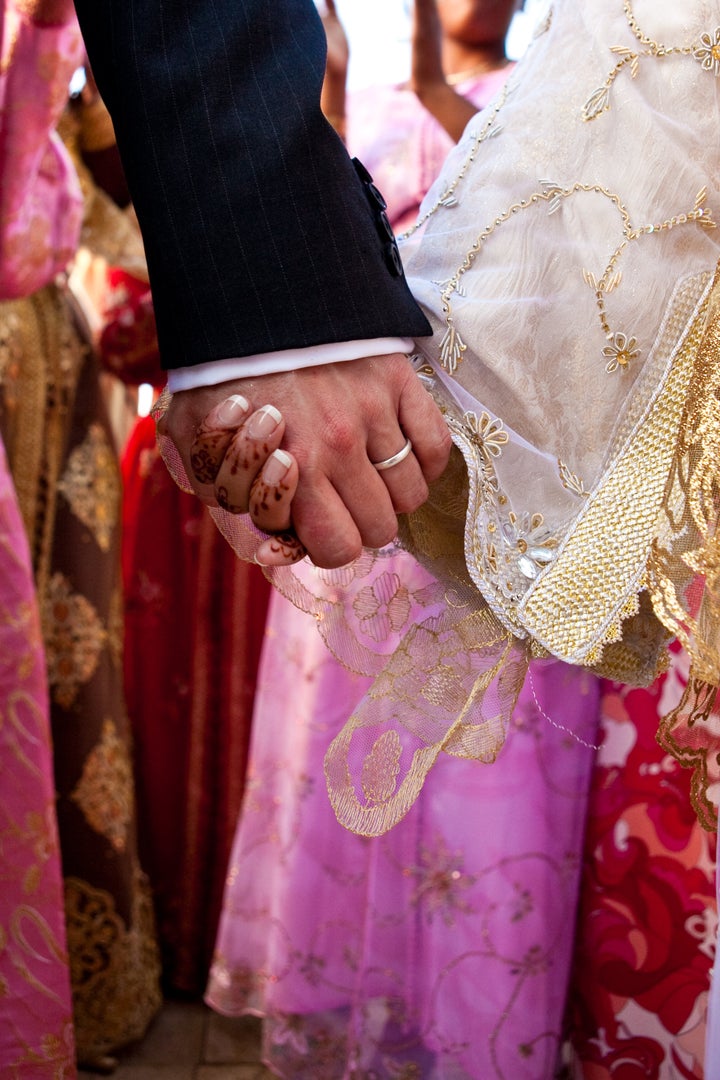 When her young charge admitted she hadn't once had an orgasm in six months of marriage, Muladhat decided she had to act.
"Oh she knew the mechanics. Insert penis into vagina. Climax. Withdraw. But she didn't know how to make her husband yearn for her in bed. She didn't know what he liked. She didn't even know what she liked!"
Thus began Muladhat's impromptu sex skills workshop in which she veritably bombarded the newlywed with "things I'd learned from experience, tidbits I'd gleaned from friends, tips I'd picked up from magazine articles."
Despite the haphazard imparting of information, when Muladhat next saw her young friend "she had a gigantic smile on her face."
She begged Muladhat to write everything down and to share it with other Muslim girls. Muladhat happily obliged, composing a Word document of sex tips which soon became widely disseminated in her local community. That Word document eventually transformed into the book now available for £12.28 on Amazon.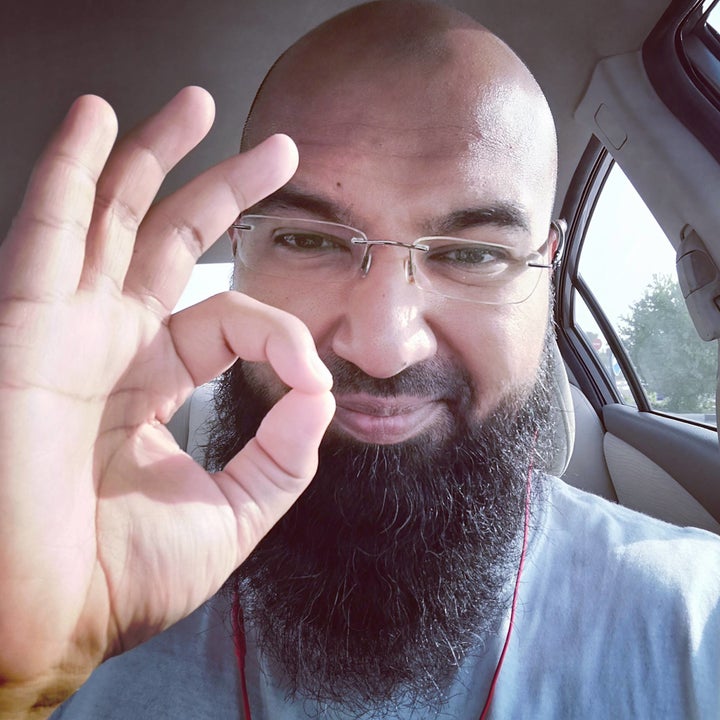 Published last week, Muladhat says she has received some criticism, but that surprisingly it has not been from the more conservative members of the community.
She said: "I've received multiple emails from Muslim women who wear the hijab and even the niqab as well as from Muslim men who give sermons at their mosque thanking me for writing the book. One local Muslim leader told me that he's planning on giving a copy of the book to new couples who go through a premarital counseling course at his mosque. He specifically mentioned that he had long felt the need for a book which would talk frankly about sex in marriage without either being so explicit that it bordered on the profane or so bland that it became useless. His only criticism was that he wanted to know why the book was focused only on Muslim women and not Muslim men."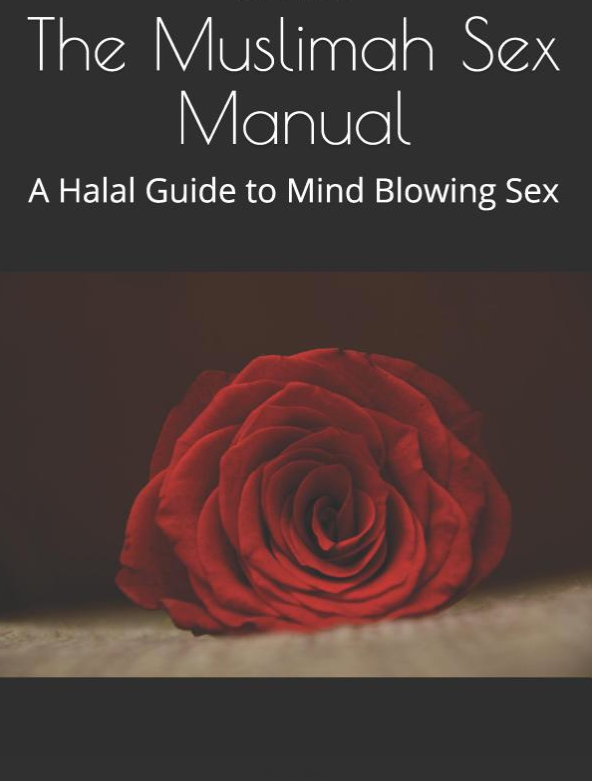 Nabeel Azeez, author of Islamic website Becoming the Alpha Muslim told HuffPost UK: "In the Muslim community discussions about sex are either prudish or licentious. Two categories of people speak about sex. 1) Muslim religious leaders, medical professionals, or counsellors, who use clinical language and euphemisms. 2) Muslims who reject religious teachings and promote lifestyles incompatible with Islam. This is the first book of its kind that explains in explicit detail exactly how to have good sex with your husband within an Islamic framework. No euphemisms either. When Muslim women know enough to feel comfortable enjoying sex and are proactive in seeking their orgasms, Muslim families and communities will be better off."
Muslim men need not continue to feel left out however, with Muladhat revealing there will be a book for them due to be published next year.
Of the existing book she added: "For those who don't know much about Islam, it'll probably be an eye-opener that gasp, Muslims do have sex! And we enjoy it just like everyone else! Among Muslims themselves, I don't think this book challenges any stereotypes."
Muladhat, who is able to quote Muslim scholars and hadiths of the Prophet Muhamad on the importance of sex in marriage, also cites a conversation between the Prophet and his companions, which she says solidified her resolve to write the book:
The Prophet Muhammad is reported to have said, "In the intimacy of one of you with your spouse, there is charity."

His companions asked: "O Messenger of God, are you saying that if one of us fulfils their [lustful] desire, they are rewarded by God?"

He responded: "Do you not realize that if one fulfils it in an unlawful manner, they will be sinful? Similarly, if one fulfils it in a permissible manner, they will be rewarded."