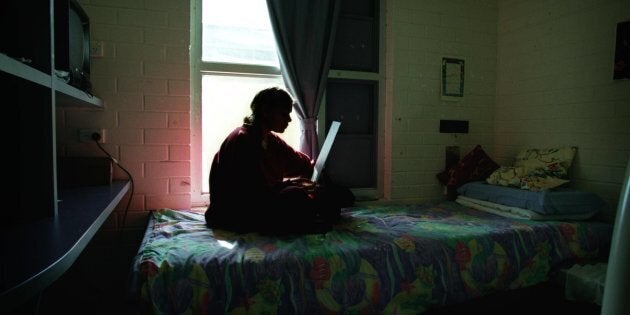 There are calls for Prime Minister Turnbull to step in to protect children in Western Australia's only juvenile justice facility, following the Independent Inspector of Custodial Services' findings of abuse in Banksia youth detention centre.
"How much suffering should children endure across Australia, before Prime Minister Turnbull admits this is a national crisis?"
"It's critical now that Prime Minister Turnbull overhauls the 'injustice system'. He must commit to a national action plan -- working with states and territories -- that focuses on supporting children, their families and communities."
Critical incidents have doubled

The Special Operations Group

On a number of occasions, the Special Operations Group deployed distraction devices [flash bombs], shotgun laser sights and chemical agent, the report said.

Its use was unprecedented in either adult or youth facilities in the state.

Nobody was seriously injured in these incidents, and legislation does permit the use of such armoury under strictly controlled conditions.

However, its use was unprecedented in either adult or youth facilities in the state. It was the most tangible and telling sign of a facility that was failing the basics.
"It's a serious issue that one facility holding both sentence and remand juveniles hasn't worked is clearly being confirmed by the Inspectors Report," he said.
"But it's a challenge now, we've got massive financial challenges, we've got to deal with overcrowding through the adult system as well as the juvenile system."
Female detainees were Housed in a boys facility

Just before Christmas 2016, all the young women at the facility were abruptly moved from their purpose-built, self-contained, female accommodation precinct (Yeeda) and were placed in a section of the Harding Unit. The Harding Unit generally served as a placement for the short-term orientation, behaviour management, and observation of boys.

The Inspector General noted said Yeeda had its own observation cells for young women who needed continuous monitoring. The areas of Harding occupied by the females had no observation cells, so females who required observation were accommodated in an observation cell next to a male, with temporary screens erected to prevent visual interaction between the young men in observation and the young women.

But they were still able to hear each other.

In one case, the situation was allegedly so dire for one girl that after 72 hours in an observation cell, and finding her soaked in her own urine, staff took her to a holding cell in the centre's admissions area.

Restraint use has increased

The frequency of restraint use at Banksia Hill has fluctuated in recent years and reached record levels in 2016.
WA's Commissioner for Children and Young People, Colin Pettit, said he supported the key findings the report called for a renewed focus on rehabilitation in juvenile justice.
The vast majority of the young people in the youth justice system have experienced significant trauma and neglect in their lives and this is a major reason why they end up offending, he said.
"This means that every decision made about them, and every response to a behaviour, should be aimed at their rehabilitation, which will also help ensure they are held fully responsible for their actions," Pettit said.
"The report by the Inspector of Custodial Services identifies clearly that Banksia Hill Detention Centre is not structurally suitable to providing this type of support and management, and this is contributing to problems with reform processes and staff morale."
The Inspector found that in December 2016, girls were moved to an inappropriate unit, not suitable for their needs, resulting in 78 incidents involving girls from December 2016 to March 2017.
Many of the abuses have happened to Aboriginal and Torres Strait Islander children, who are 44 times more likely to be in detention than non-Indigenous children in WA.
Suicide attempts have increased.
Self-harm and attempted suicide in Banksia has skyrocketed, with 196 incidents in 2016, doubling the rates of previous year. There already have been 76 incidents of self-harm and one attempted suicide this year.
The Inspector found that many young people have a cognitive impairment, but the Government was not doing enough to identify these children, so that they may get the care they need.
"The Special Operations Group using chemical agents and flash bombs, and aiming firearms and shotgun laser sights at children," said Roxanne Moore, Indigenous Rights Campaigner at Amnesty International Australia.
"And soaring rates of self-harm and attempted suicide. This is the stuff of nightmares -- and it's all been happening in Banksia."
ALSO ON HUFFPOST AUSTRALIA