A men's World Surf League (WSL) event at Jeffreys Bay in South Africa was postponed on on Wednesday after a shark was spotted breaching close to competitors.
The sighting occurred at the same beach that pro surfer Mick Fanning was attacked by a great white shark while competing in the J-Bay Open two years ago.
Australian surfer Julian Wilson, 28 -- who famously came to Fanning's aid in 2015 -- was in the water surfing his fourth round heat when the two-metre mako shark was spotted. Both he and Brazil's Filipe Toledo were taken to shore and the competition was cancelled for the remainder of the day.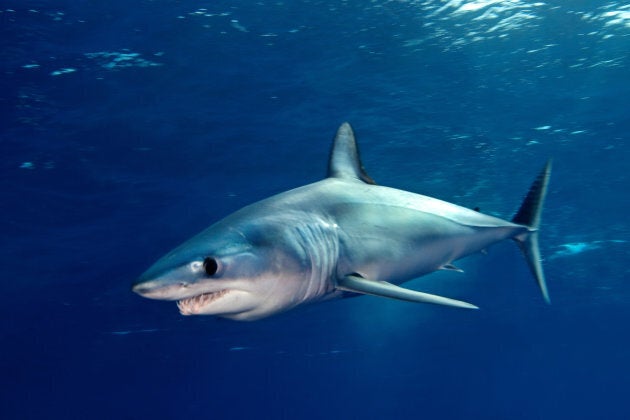 Wilson -- whose mother was visibly relieved after her son's safe return to dry land -- said that the shark was the "furthest thing" from his mind.
"I was so damn excited just being out there," he said.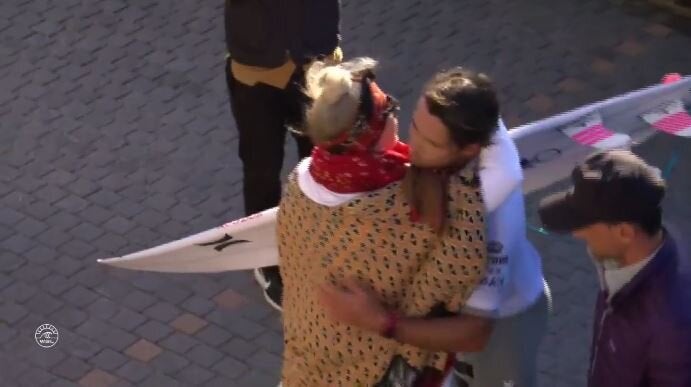 "I was just focusing on the waves and how beautiful it was out there, it's a bummer that we have to put a pause on such a beautiful day but the waves are going to be here again tomorrow.
"For me it's just going out there and doing what I love."
Kieren Perrow, WSL Commissioner, said that despite the competition being called off for the day it would be back on tomorrow with "great waves on tap."
ALSO ON HUFFPOST AUSTRALIA