Superstar musician Ed Sheeran has taken internet abuse for a cameo on "Game Of Thrones" Sunday night, but the director the Season 7 series premiere has come to his defense.
Sheeran is seen singing lyrics like, "Hands of gold are always cold, but a woman's hands are warm" in a brief scene with Maisie Williams, who plays Arya Stark, when she reveals she's planning to kill Queen Cersei.
Sheeran's performance inspired snarky comments from some viewers. One said she was disappointed Sheeran wasn't "brutally disembowled."
Jeremy Podeswa, who directed Sheeran in the episode, was kinder. Much, much kinder.
"I think Ed did a lovely job ― he's a lovely actor and a lovely person," Podeswa told Newsweek on Tuesday, adding that Sheeran brought intangibles to the role.
"He was appropriate for the part because he needed to sing. If people didn't know who Ed was, they wouldn't have thought about it twice," Podeswa said. "The hoo-ha seems to be from things that are outside of the world of the show. In the world of the show he did a lovely job, and he looks like he belongs in that world."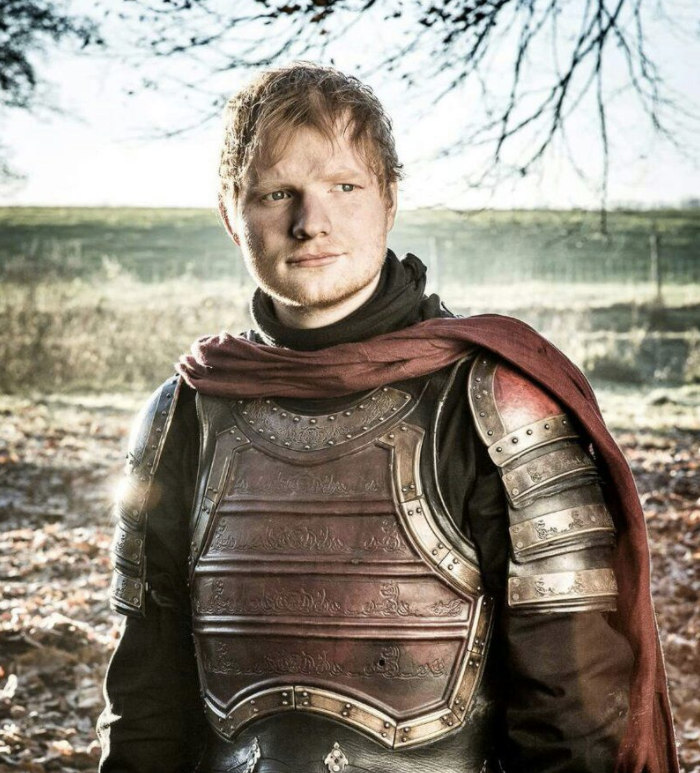 Sheeran temporarily closed his Twitter account on Monday, causing the rumor mill to speculate he was trying to avoid more negative tweets.
Podeswa said he hopes Sheeran wasn't upset by internet haters.
"The only thing I don't feel great about is that Ed is such a lovely guy and really genuine and down to earth," Podeswa said. "He came into this with only lovely intentions to come and do a good job and sing well. So I think that's the only drag."