Stella McCartney shot her latest fashion campaign on a rotting landfill to send a powerful message about the amount of waste we produce every day.
In collaboration with artist Urs Fischer and photographer Harley Weir, the vegetarian luxury brand's autumn/winter 2017 campaign is certainly statement-making.
Featuring models Brigit Kos, Iana Godnia and Huan Zhou, it showcases pieces from the latest collection against the backdrop of a landfill site in Scotland.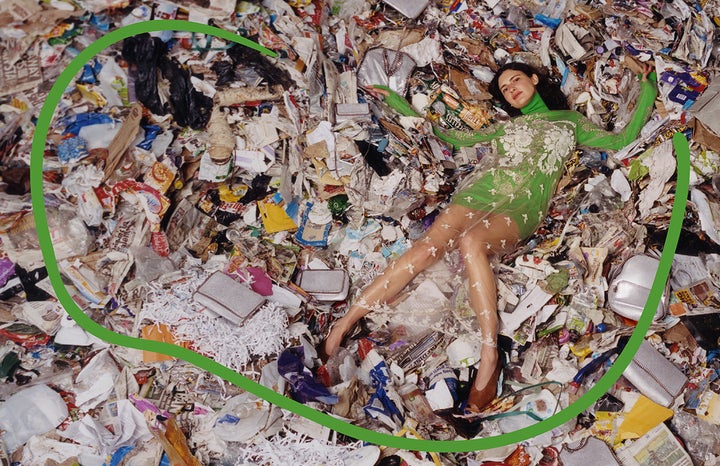 McCartney has been an advocate of sustainable fashion since launching her brand in 2001.
"The idea we had with this campaign is to portray who we want to be and how we carry ourselves; our attitude and collective path," Stella McCartney said in a statement.
"Our man-made constructed environments are disconnected and unaware of other life and the planet, which is why there is waste."
Taking to Instagram the luxury brand shared a video of the campaign on Tuesday 18 July:
From sustainable viscose and regenerated cashmere to recycled nylon, 53% of the brand's womenswear collections are made from sustainable materials.
The brand never uses leather, fur, skins or feathers in any products, for both ethical and environmental reasons.
Featuring abandoned rusty cars and tonnes of plastic waste, the campaign shots are certainly thought-provoking: