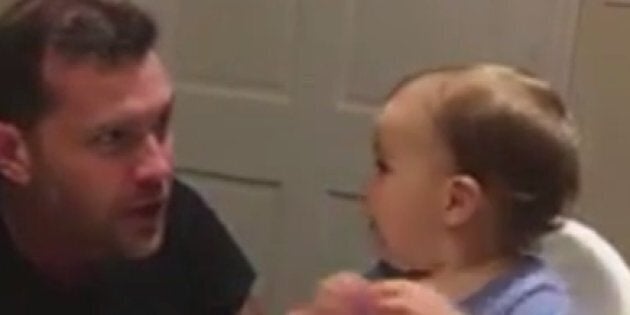 Remember when you thought your dad was cool?
Well, this little guy certainly hasn't lost that idea just yet. Seated in his high chair, expectantly waiting for a meal, the little boy becomes distracted from the idea of food when his dad starts beatboxing.
While dad does seem to have quite a bit of talent in the beatboxing department, it's really his son that steals the show with his high chair dancing talent.
His head-banging, criss-cross arm pumps and perfect timing make this little guy a performer to watch out for in the future.
ALSO ON HUFFPOST AUSTRALIA