We've all been there. You're knee deep in a conversation that gets tricky. Either you say something, foot firmly in mouth, or the person you're talking to says something that makes you squirm.
Sometimes it's simple enough to change the subject as fast as you can; from chatting about an annoying habit of a person you hadn't realised died last week, to the greatest conversation-saver of all – the weather.
When it comes to awkward conversations, if our radar sends us an early enough alert, we can stop the chat almost before it starts by crafting a speedy 'presto change.' But executive coach Muffy Churches told HuffPost Australia if the conversation is already underway, it's not always an easy option.
"You risk presenting yourself as a poor listener or callously uninterested. It's always tempting to cut and run. But by running away we're just increasing the chances of it popping up at a later date," Churches said.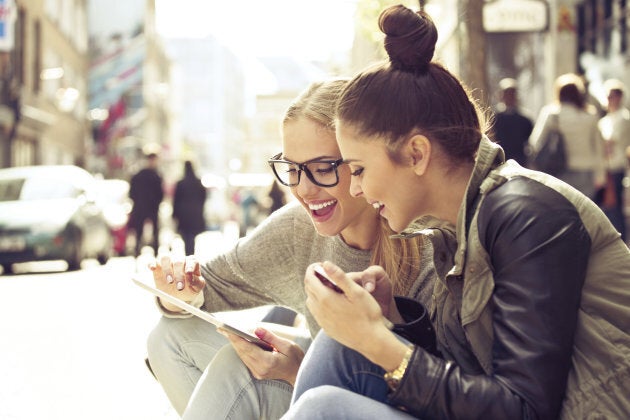 "Also by using an escape manoeuvre we're not honouring the other person with an authentic response, no matter how awkward the topic is."
Rowdy McLean, international keynote speaker, business and leadership consultant, said escape does not make awkward go away and it's social skills that matter.
"You can't run from awkward moment to awkward moment, embarrassing scenario to embarrassing scenario. Awkward happens, we all get that, but what makes it awkward; is it you, or is it someone else? Is it the situation, the relationship, or the conversation?" McLean said.
"The challenge here is to change what causes it, to be the hero of awkwardness. The person who is able to solve the awkwardness of a situation becomes the saviour and a trusted person to have in your network."
If in doubt, you can always laugh. McLean is a firm believer that laughter is almost always the answer. If you can twist the awkwardness into humour, it can save the day.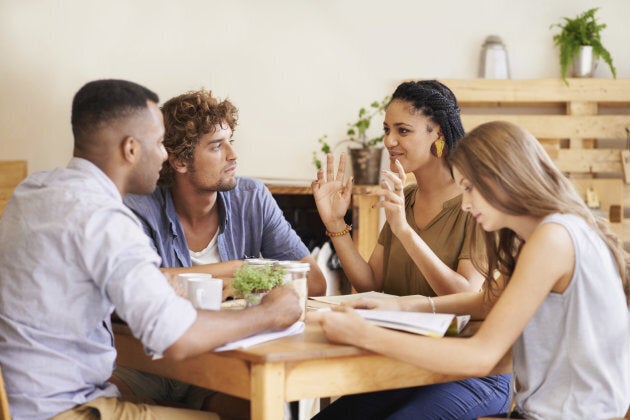 "Redirecting is another way to go, change the topic completely, like 180 degrees. If you're talking about relationships and it gets awkward, shift to the possibility of life on Mars, something that is so far away that what you are talking about is left way way behind!" McLean said.
"But if you can't fix the awkwardness with your wit and charm, the best bet here is to get out. But do it with aplomb. Have a good 'get out' clause and change it often so people don't really know you are making your escape."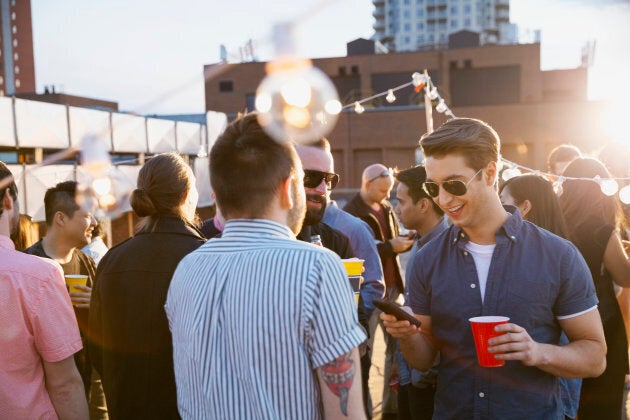 Muffy Churches' Tips For Awkward Conversations
Reach for lofty heights: In the moment we can ask ourselves, "Who is the best person I can be here? How can I speak my truth in a graceful and respectful manner and shift this conversation toward something constructive and positive?"
Shift the "run-away" to a "segue": Find a way to acknowledge the conversation in some practical way before you excuse yourself. For example, "Thanks for sharing your thoughts, David. I think from my side it would probably be best for you to bring that up with Susan herself. Forgive me, just need to get back to my desk for a call."
Empathise (but don't sympathise): The last thing we want to do is burn a bridge with a colleague by being insensitive, even if they are rolling on a bizarre topic. As we're in the process of closing the conversation down we need to focus on keeping their self-esteem safe. "David thanks for sharing that. I think it would be great to bring it up with HR -- I'm certainly not the expert in that space and I know they'll help you navigate the issue."
Anchor the chat to a focus on solution: "Thanks for sharing your thoughts David -- I'm probably not the right person though to comment on that situation. Have you spoken to your manager?"
Speak your truth: Finding a graceful way to be honest under spontaneous circumstances is always a challenge, but it's important to try. In honouring the other party with our reality we're also respecting our own values and have a better chance of moving the conversation to a mutually beneficial place.
ALSO ON HUFFPOST AUSTRALIA