Look, there's nothing wrong with a tray of regular brownies, but sometimes you just want a bit more. Well, a lot more.
Say, for example, brownies layered with cookie dough and chocolate biscuits, baked in a huge skillet and topped with ice cream and chocolate sauce.
Does this dream exist? Yes, it does.
This skillet brownie recipe is all kinds of delicious. It starts with a layer of cookie dough, followed by a layer of chocolate biscuits and brownie batter. Once baked, top with ice cream and a drizzle of chocolate sauce.
It's fudgy, ridiculously rich and full of chocolatey goodness. The best part? You only need five ingredients and one hour. And you can eat the brownie straight from the skillet with a spoon.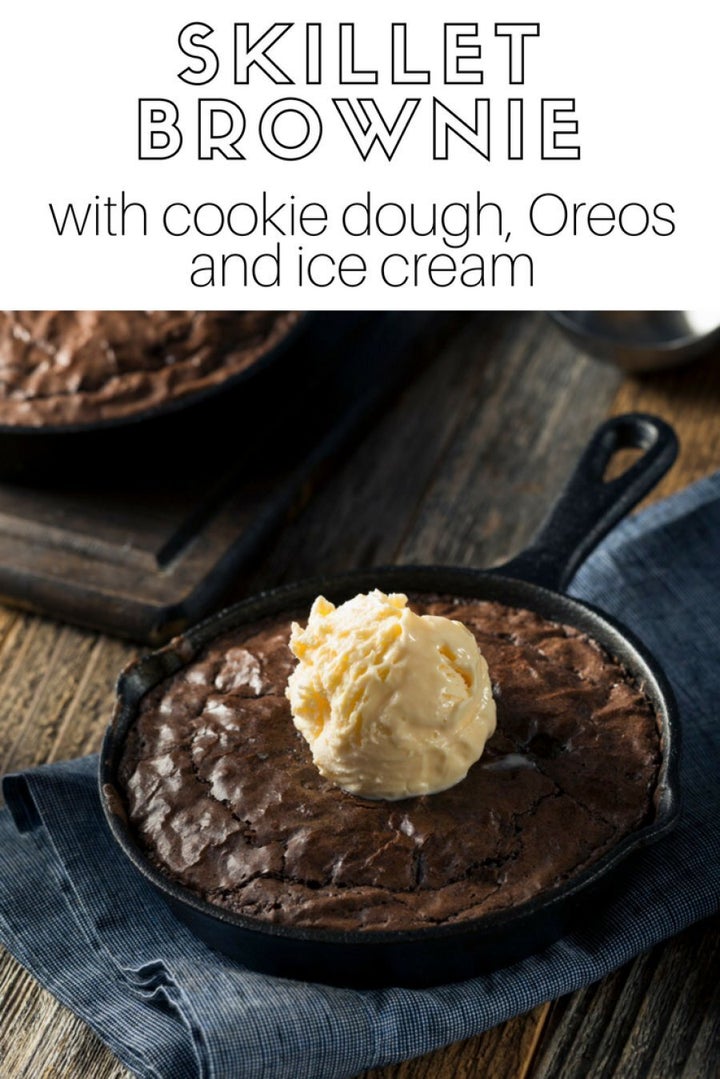 ALSO ON HUFFPOST AUSTRALIA