When it's cold and dark outside, and you're all cuddled up on the couch, there's a few things we typically crave: hot carbs, a binge-worthy TV show and, of course, wine and chocolate.
While glorious on their own, why not combine wine and chocolate, and make luxuriously rich red wine hot chocolate?
To make this boozy hot chocolate, all you need to do is whisk dark chocolate, cocoa powder, milk, sugar and cinnamon together in a saucepan. Once hot and smooth, stir in fruity red wine (of your choosing), pour into mugs and finish with marshmallows, cacao powder and a stick of cinnamon.
A fruity red wine like a Merlot, Shiraz, or Zinfandel would be your best options for this recipe, as the fruity notes marry perfectly with the slightly bitter dark chocolate and caramel-y brown sugar.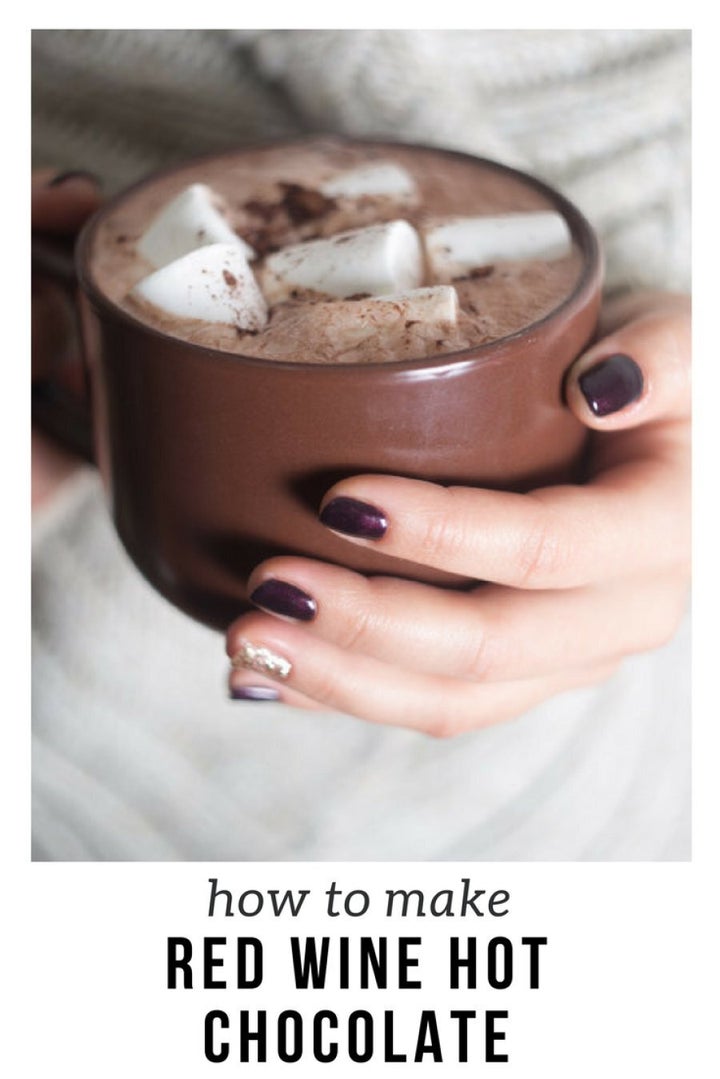 ALSO ON HUFFPOST AUSTRALIA